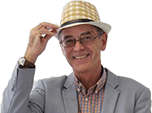 New One Box Suzuki for Summer
Hot on the heels of the new Honda Jazz, Suzuki has launched a slightly bigger monobox hatchback, supplies of which are set to overtake those of the Jazz because they're already on the ship.
The 4,230mm (13ft 9ins) Liana arrives at Suzuki dealers for launch on 14th July. It's 1,690mm wide (5ft 6ins), 1,550mm (5ft 1.5ins) high and high hip points of 23ins at the front and 24.5ins at the back make it particularly easy to get in and out of.
The engine is a 1,586cc 'all alloy' twin-cam putting out a healthy 102bhp at 5,500rpm and 106 lb ft (144NM) torque at 4,000rpm. Combined fuel consumption is 39.8 mpg for the 5-speed manual and 35.8 for the 4-speed automatic. CO2 outputs are 171g/km (£140pa VED) and 192g/km (£155pa VED) respectively.
Prices are £9,995 for the GL and £11,495 for the GLX, which has ABS with EBD, air-conditioning, alloy wheels and a CD player as standard.
Bodies are 80% galvanized (unusual for a Japanese car) and covered by a 12 year no perforation warranty. The mechanical warranty lasts 3 years or 60,000 miles, backed up by 24 hour roadside assistance.
More at
www.Suzuki.co.uk
Comments