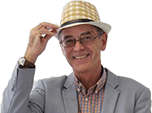 New Face for BMW 3 Series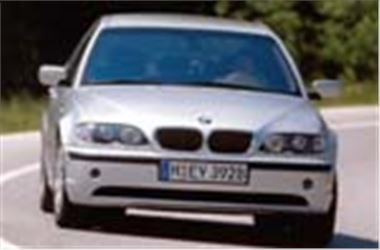 The BMW E46 3-Series saloon and Touring models are to get a facelift as from September. The subtle nip and tuck includes a new kidney grille, lower front and rear valences, a new headlight and indicator design and inclusion of the side repeater indicators into the swage lines behind the front wheel arches. Coupes and convertibles remain as they are.
Under its skin, the 318i gets a new two litre British built four cylinder engine developing 143bhp and 148 lb ft (200Nm) torque (see previous news item about new Compact). The new 318i saloon will be capable of an excellent 45.3mpg in the EU combined cycle. This engine will also appear in the 318Ci convertible to be priced at £24,845.
The 136bhp 2.0 litre diesel engine gets common rail direct injection taking it to 150bhp and 243 lb ft (330Nm) torque. Fuel economy is 51.4mpg in the EU combined cycle and the 320d will also be available for the first time with a 5-speed automatic gearbox.
Across the range improvements include revised suspension settings and a quicker steering rack as first applied to the Compact range and 330i models from April. Air conditioning will also be standard on all 3-Series except the 316i Compact. Significantly, BMW has altered the Steptronic shifter from the illogical Tiptronic set-up. Now, pushing the lever forward changes down and pulling it back changes up (the system adopted by Mercedes Benz for its Sequentronic shift). All six cylinder 3-Series will have Dynamic Stability Control as standard, while new 16 inch alloy wheels will be standard on all four cylinder SE models.
The five-speed 'SSG' sequential sports gearbox with steering wheel paddle as well as floorshift control will be optional on 325i and 330i saloons and coupes from December. While included in the navigation system option, a new wide-screen monitor will offering split-screen displays showing both directions and a map.
BMW reckons that customers will get 2% more car for an average 1.5% price increase. Nothing is for nothing.
More at
www.bmw.co.uk
Comments