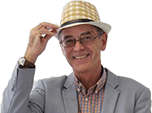 UK Supplied SEAT Leon TDI 110SEs at £12,995
Save nearly 13% on a brand new SEAT Leon 1.9 Tdi (110bhp) SE 5 Door with
www.showroom4cars.com
Available in red, silver or anthracite blue metallic, with Black Cloth, climate control, Winter Pack, alloy wheels, sports suspension and seats, ABS and leather steering wheel, UK List is £14,880 (including metallic paint, but excluding winter pack).
www.showroom4cars.com
price: Only £12,995 on the road, with delivery under 8 weeks. Because the cars are UK supplied they come with the usual 3 year manufacturer/dealer warranty.
More at
www.showroom.4.cars.com
Comments