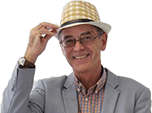 Top Soft Tops
Glasses Guide has revealed that the motors most likely to lose you your syrup are also the least likely to lose you your shirt.

According to AutoProVision, Glass's future residual value forecasting system, after 3 years and 60,000 miles a BMW 3-Series Convertible is likely to be worth 64% of its new car list price.

Very hot on its heels, the Mercedes CLK convertible hangs on to 63% of its new car price. (Or did they mean the SLK?)

Racing into third place at 62% comes the Honda S2000 in spite of cut price imports. Joint fourth position at 45% is half held by the ageing, but comfortable and now finally sorted MGF (the new £15,500 1.6i should do best of all). Also Joint fourth at 45% comes the VW Golf cabrio, which has long been a best summer seller.

Joint sixth at 43% is the Mazda MX5, now on the market for 12 years but still a great favourite despite the huge numbers of grey imported Eunos Roadsters on UK roads. Also joint sixth is the Toyota MR2, but its figures are based on the old model and the sexy new minimalist roadster should do even better.

So there you have it. If you want to enjoy the summer and still have plenty of cash to enjoy it with, get yourself a soft-top.
Comments