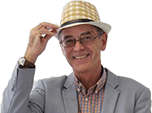 Surprise Bargains at Top Car Today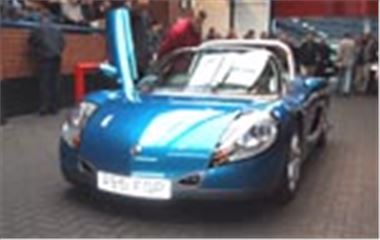 You don't see many Renault Sport Spyders at auction. And how do you price one even if you do? Yet this spotless 5,000 mile one lady owner 1998R example sold to a dealer for just £13,050 at BCA Blackbushe today. Proof, if ever it was needed, that if you are at the right auction on the right day you can still snap up an incredible bargain. After all, a similar age and mileage Lotus Elise would have been at least £16,000 at trade money.
If you want to impress the neighbours, manual or high mileage C Class Mercedes were also going cheap. An 81,000 mile 97R C200 Esprit facelift with the Spanish gearchange sold for £8,500, while a pair of C250TD Estates were not dear at £14,000 for the 76,000 mile 98S Elegance auto and £13,000 for the 50,000 mile 97P Classic manual with a/c.
An ultra desirable 6,700 mile 2000X BMW 530D SE Steptronic, privately imported from Germany, stuck at £25,400 against trade guide for an official import of at least £28,500. So even if it came for £500 more it would have been an excellent buy.
Competition for Jaguar XJ8s looked a bit reluctant, perhaps due to fears of fuel consumption and future VED hikes. I did not see any actually sell, but top bids were: £17,900 for a 61,000 mile 98R XJR8 in BRG; £18,250 for a 49,000 mile 98S XJ8 4.0 in Anthracite; £19,750 for a loaded 37,000 mile 99V XJ8 3.2 in Seafrost; £22,500 for a 23,000 mile 2000W XJ8 3.2 in Titanium; and £24,100 for a 17,000 mile 98S Daimler 4.0 V8 in Antigua. Remember, Jaguar XJ8s have been in the JD Power top ten for customer satisfaction for the past two years. And who wouldn't be satisfied with a sixteen month old XJ8 for just a little more than half price?
The good news is, if you fancy a Top Car bargain but missed the Blackbushe sale you havent blown it. There's another Top Car Sale at BCAs Nottinghan auction centre at 11.00am on Thursday 17th May. Check the BCA website or call James Sanderson on 0115 987 3311.
To subscribe to BCA Auctionview, giving composite prices achieved and details of cars in upcoming BCA auctions, visit
www.bca-auctions.co.uk
Full list of auction centres throughout the country at www.honestjohn.co.uk (go back to the home-page and click on auction directory).
Remember, BCA will hold its first evening classic car auction of the year at its Blackbushe auction centre on the A30 three miles West of Camberley on 21st May.
Starting with classic motorcycles at 4.30pm, the sale continues with classic cars as from 6.00pm.
Entries include a 1951 Ariel Square Four motorcycle, a 1959 Triumph Speed Twin motorcycle, the 1917 Hudson Super Six 7 Seat Phaeton in the photo, a 1930 Singer Junior, a 1931 Austin Seven, a 1934 Austin 10-4, a 1935 Austin Seven Ruby, a 1947 Sunbeam Talbot 10 Tourer, a 1954 MG TF, a 1954 Chevrolet Corvette 327ci V8, a 1959 Alvis TD21, a 1959 Mercedes 190SL, a 1967 Mercedes 250SE Coupe, a 1977 Ferrari 308GT4, and an ex Clarence House 1988 Range Rover.
Viewing from 10.00am on sale day. BCA Classic Auction helpline: 01252 877317. Website:
www.classic-car-auction.co.uk
Comments