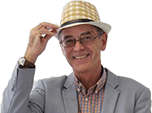 New Citroen Diesel Automatic
Citroen has announced a new and attractive example of that rare breed, a medium sized diesel automatic.
At the same time, the Citroen Xsara gets the option of PSA's excellent, low emission, high economy HDI 110 engine. CO2 emissions are a very low 138 grams per kilometre, putting it into the lowest £110pa bracket for VED and bringing further benefits to company car drivers. The engine develops its 110 bhp at 4,000 rpm and 184 lb ft (249Nm) torque at 1,750 rpm.
With a 5-speed manual gearbox the HDI 110 rushes the car from 0-60mph in a very impressive 10.3 seconds, but more impressive to diesel drivers is its ability to accelerate from 20mph to 90mph in the same gear. Combined economy figure for the 110 manual is 54.3mpg.
With the 4-speed automatic box, acceleration is a still impressive 0 - 60 in 11.2 seconds, but economy drops to a combined 48.7mpg and CO2 emissions are up to 154 grams per kilometre, pushing it into the £130pa VED band.
CO2 emissions for the manual HDI 110 Xsara estate car are 141 grams per kilometre (£110pa VED) and for the automatic estate, 156 grams per kilometre (£130pa VED).
List prices start at £12,350 for the manual LX HDI 110 hatchback and £13,150 for the estate. LX automatics are £13,370 for the hatch and £14,170 for the estate. There is also an SX manual hatchback only at £13,850.
more at
www.citroen.co.uk
Comments