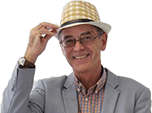 Keep Your Cool for £35

Cooling system faults are more likely to immobilise a car on a long holiday journey than anything else. Which is why Vauxhall dealers are offering a comprehensive and warranted pre-summer cooling system check for a standard price of £35.
The inspection includes a pressure test; a check of all hoses, clips gaskets, water pump housing, belts and coolant levels; inspection of the radiator or header tank cap; check of thermostat; followed by a second pressure test.
Any work and new parts required will then be quoted for separately. But once the system is pronounced sound it will be covered by a six month or 12,000 mile warranty.
More at
www.vauxhall.co.uk
Comments