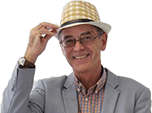 April Figures Show Winners and Losers

April 2001 registration figures from the SMMT are slightly mre interesting than usual.
They clearly show that a combination of punitive forthcoming car benefit tax and a fall or around 15% in new car transaction prices has brought privcate buyers back to the showrooms. The 179,996 cars registered showed a 7% improvement on April last year but, more to the point, registrations to private buyers are rising significantly. So far this year 424,895 cars have been registered to private buyers 353,879 to fleets and 76,305 to business users, an increase of 19.4% to private buyers and making the ratio private to fleet and business sales 50/50 compared to 25/75 just a few years ago.
The Ford Focus was the most popular model, closely followed by the Ford Mondeo. Manufacturers and importers who have seen significant sales increases this year to date include: Alfa Romeo, Audi, Chrysler, Citroen, FIAT, Ford, Jaguar, Land Rover, Nissan, Perodua, Peugeot, Porsche, Proton, Renault, SAAB, SEAT, Skoda, Suzuki, Toyota, and Volkswagen.
The biggest sales increase was by Citroen, up from 25,821 in the first four months of last year to 42,741 in the first four months of this year. Biggest falls were by Daewoo, down from 13,554 to 6,574; MG Rover, down from 49,204 to 33,051 and Mazda, down from 8,247 to 4,574.
More at
www.smmt.co.uk
Comments