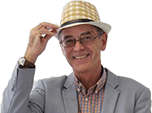 98R Vectra 2.0i 16v CD 5dr, Satin Red £2,525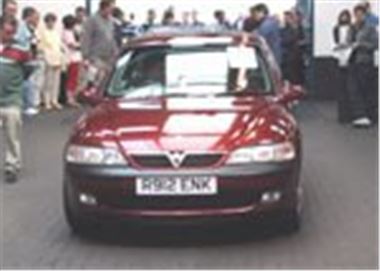 Yes, you read that correctly. Alternatively, at BCA Blackbushe today, you could have bought a 1996P Hyundai Lantra 1.6GLSi estate car for £1,850 or a 1997R Rover 620 2.0 SLDI diesel for £3,750.
Minor disadvantages? Well, the Vectra had done 169,085 miles and the Rover 107,464 miles, but the Lantra was comparatively low mileage at 92,353. That said, all three cars looked fresh and could easily have passed for 50,000 milers.
Other low bids were: £4,850 for a 122,000 mile 98R VW Passat 1.8 Sport Turbo; £4,700 for a 103,000 mile 98R VW Passat 1.8SE 20v; £3,250 for a smart 82,000 mile 97R Mazda 626 2.0GXI; £3,200 for a 117,000 mile Rover 420SDI; £2,750 for a 107,000 mile 97P Rover 623GSI; £2,550 for a 104,000 mile 98R Renault Laguna 2.0RT; £2,450 for a 97,000 mile 96P Rover 620 TI; £1,850 for a 104,532 mile 96P Mitsubishi Carisma 1.8GLX; £1,750 for a 102,000 mile 97P Renault Laguna 2.0RT; and £1,700 for a 104,000 mile 96P Peugeot 406 1.8LX.
Just about everything else was dear. £11,000 was bid for a 9,000 mile 2000X Mondeo ST24 and £9,900 for a 9,000 mile 2000X Focus 2.0 Ghia. But prestige kit may have fallen back a bit. A 49,000 mile 99T BMW E46 323iSE bid to £15,250 and a 44,000 mile 99T Jaguar S Type 3.0V6 SE auto with leather and woodrim steering wheel ran out of bids at £18,000. It also seemed that the auction attendance was down with plenty of room left in the carpark, so these two will live to bid higher on another day.
To subscribe to BCA Auctionview, giving composite prices achieved and details of cars in upcoming BCA auctions, visit
www.bca-auctions.co.uk
Full list of auction centres throughout the country on this website.
Remember, BCA will hold its first evening classic car auction of the year at its Blackbushe auction centre on the A30 three miles West of Camberley on 21st May.
Starting with classic motorcycles at 4.30pm, the sale continues with classic cars as from 6.00pm.
Entries include a 1951 Ariel Square Four motorcycle, a 1959 Triumph Speed Twin motorcycle, the 1917 Hudson Super Six 7 Seat Phaeton in the photo, a 1930 Singer Junior, a 1931 Austin Seven, a 1934 Austin 10-4, a 1935 Austin Seven Ruby, a 1947 Sunbeam Talbot 10 Tourer, a 1954 MG TF, a 1954 Chevrolet Corvette 327ci V8, a 1959 Alvis TD21, a 1959 Mercedes 190SL, a 1967 Mercedes 250SE Coupe, a 1977 Ferrari 308GT4, and an ex Clarence House 1988 Range Rover.
Viewing from 10.00am on sale day. BCA Classic Auction helpline: 01252 877317. Website:
www.classic-car-auction.co.uk
Comments