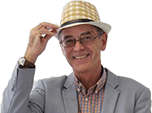 Trouble on the buses

Trouble ahead for the Government as health and safety worries continue to dog public transport. Safety campaigners warn of the hazards to pedestrians posed by the new 15-metre-long buses which the EU is allowing in Britain. The Pedestrians Association and the Royal Society for the Prevention of Accidents warn that the longer buses could be a danger to pedestrians, and that their use may ultimately force re-engineering of road junctions across the country.

Chairman of the Association of British Drivers Brian Gregory says: "It's time the truth was told about how polluting and dangerous buses are, as the situation appears to be getting worse. The EU should pause and reconsider the impact of monster buses."

And researchers have discovered that the diesel engine of a bus when under load - pulling away from a bus stop crammed with passengers - emits one of the most carcinogenic chemicals known to science.
Comments