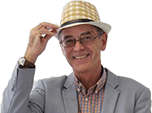 Sporty Freelander for the south only?

Land Rover have sorted through the bits box and put together a sports version of the Freelander V6 GS at a price that represents "a distinctive package with a considerable saving compared with fitting the accessories separately".

In a limited edition of 400, defined by "Sport" badges on the front wings, the Freelander Sport will only be available in the London area, the south east and the south west.

Hmmm!
Comments