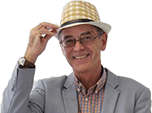 Plenty of Variety in Monday Auction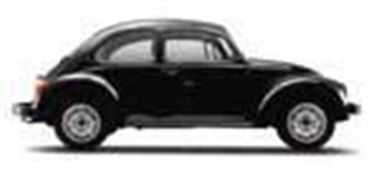 In what was expected to be a fairly small sale, BCA Blackbushe had something for everyone today, from a 1972 VW Beetle to a monster 1994 Mercedes S500. The Beetle was superficially smart in metallic turquoise, had a low but unwarranted mileage of 46,000 and was, of course, VED free. It sold for £1,000. The Mercedes had 58,000 mile, not warranted, but the condition of the leather seats indicated more to me despite a full service history and a stamp in October 2000 at 54,000 miles. It bid to a provisional £9,800, which was £1,800 more than my mate was prepared to pay.
Ancient part-exchanges seem to be on the floor again. A scruffy 114,000 mile 90G Cavalier 2.0Gli reserved at £100 sold for £100. £110 bought either an 80,000 mile 87E Escort 1.4L 5-door or an unwarranted mileage 89G Peugeot 309Gti 3-door. An unwarranted 86,000 mile 86C Escort RS Turbo that looked like it had seen a fair few carpark grands prix bid to just £575. A 140,000 mile 85C Golf GTi 5-door with a sunroof and PPP alloys stuck at £225. Bidding for a 104,000 mile 92K facelift Peugeot 405 2.0 SRi ran out of enthusiasm at £700. But a 76,000 mile 90G VW Golf 1.6 Driver did well to sell for £900.
Last week's cheap 16,000 mile 99T Peugeot 306 2.0 convertible sold again this week for £10,725, representing a £575 profit for someone. A tricked up repossessed 97R SAAB 900 2.0SE Turbo convertible with an unwarranted 69,000 miles and nearside wheels that looked as if they'd slammed against a particularly high kerb bid to £10,800. But bargain convertible was a 39,000 mile 97R Rover 216 automatic which sold for £5,400.
Nothing much sold in the fleet finance direct section and even the bidding for power steered 14,000 mile Nissan Micra Profiles was down with top bid on the day just £3,875, well below last week's levels.
Surprise high bids which bought the cars were £3,900 for a 95,000 mile Peugeot 605 2.1 SVTD automatic with a flat battery and a very unwise £9,100 for a 13,000 mile 98S Megane Scenic 2.0 RXE automatic.
To subscribe to BCA Auctionview, giving composite prices achieved and details of cars in upcoming BCA auctions, visit
www.bca-auctions.co.uk
Remember that on Wednesday 11th April H&H holds one of its excellent classic auction sales at Pavilion Gardens, Buxton. H&H still charges a low buyers premium of just 5% and entries include rarities such as a 1931 Talbot 75/90 four seater DHC and a 1936 MG PB roadster. More at
www.classic-auctions.co.uk
or telephone 09003 416294 for a fax-back of entries (calls charges at 60p a minute).
Comments