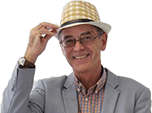 Hot New Variants from FIAT and Skoda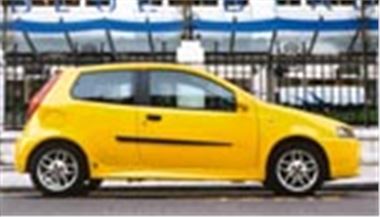 FIAT has announced a new variation on the Punto: the 130bhp PPunto HGT Abarth. Based on the Punto 1.8 16v HGT, the new HGT Abarth, features the latest Phase Three version of FIATs twin overhead camshaft 1747cc 130bhp engine and is equipped with a full Abarth sports pack. Standard kit includes an aluminium gearknob and gearlever surround, an aluminium handbrake, Abarth branded kick plates, Abarth styled front and rear spoilers, Abarth branded side skirts, aluminium sports pedals, Abarth steering wheel and Abarth alloy wheels. Driver, passenger and side airbags, ABS anti-lock brakes, a satellite navigation and audio system, remote central locking, air conditioning and the latest Fiat CODE immobiliser are also all standard and the car is available in any colour you like as long as its either Broom Yellow or Black.
All FIAT cars sold by FIAT UK dealers now come with a comprehensive three-year warranty and roadside service package made up of a one-year unlimited mileage manufacturer warranty, a second and third year dealer warranty, with a mileage limit of 60,000 from the date of first registration, and three years' Fiat AA Assurance cover, consisting of Roadside Assistance, Home Start, Relay, Relay Plus and European cover.
The Punto HGT Abarth is priced at £13,995 on the road.
More at
www.fiat.co.uk
Meanwhile, Skoda has launched its Octavia version of the SEAT Leon 20VT Cupra. Named the Octavia RS, it has the same 1.8 litre 20v 180bhp turbocharged engine as the LEON and the Audi TT, giving it a similar top speed of 146mph. Its suspension is lowered and stiffened. While inside it has sports seats are trimmed in leather and metallic mesh upholstery, steel pedals, steel rimmed dials and leather covered hand brake and gear knob. Standard equipment also includes ABS brakes, electronic brake force distribution (EBS) and anti-spin regulation (ASR). For comfort and driving pleasure the Octavia RS features climate control, a radio cassette with six CD changer and remote central locking as standard. The price is £15,100 on the road: just £105 more than the SEAT Leon 20 VT Cupra. Skodas three year manufacturer + dealer warranty applies.
More at
www.skoda.co.uk
Comments