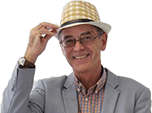 Fuel cost savings wiped out
Higher insurance costs, and resale values undermined by a depressed used-car market, have wiped out running cost savings from a five-pence-a-litre drop in fuel prices over the past year.
AA Motoring Costs 2001, available free of charge on the AA's website
www.theaa.com
at the end of April, shows that, for the first time in at least five years, motorists doing around 5000 miles a year will see their motoring costs dip while higher mileage drivers are worse off. Even so, owners of 1101-1549cc cars driving up to 5,000 miles a year pay an average of 59.16 pence per mile against 36.93 pence for those driving 10,000 to 15,000 miles annually.
Comments