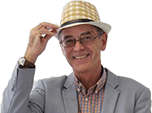 Dodgy Engine Warning From Ford

Following indpendent tests on remanufactured engines, Ford has warned that non Ford units can be an expensive mistake. Three remanufacturered 1.8-litre Zetec petrol engines, bought at random from different engine rebuilders, were examined by automotive testing and research company Scott Gibbin Ltd. The engines were tested for power and torque and then stripped to audit the quality of remanufacture and the standard of parts used, as well as how complete each engine was when supplied. All were found to be fitted with a variety of incorrect parts including the wrong camshafts and pistons. Gaskets were of poor quality and one was cut from a cereal packet. One of the engines contained partially damaged parts, and all three had parts that were mismatched or incorrectly aligned, some by up to 1.5mm. On all engines the pistons and camshafts used would not result in the correct emissions level, which would lead to MoT test failure and cost the motorist more money to rectify.

All three engines were supplied without oil, and after being filled, developed severe oil leaks. One engine was supplied so incomplete that parts and labour charges required to finish off the unit would eliminate any initial saving. Another broke down during testing, when a connecting rod bearing seized.

A Ford remanufactured engine will cost not much more to buy than the three engines we tested, and it will provide far better value in the long-run, says Axel Donges, Co-ordinator, Ford European Service Engine Programme. Ford remanufactured engines are fully
re-machined and re-engineered so that they meet original performance, durability and emissions levels. They come complete and ready to fit, with every component either comprehensively remanufactured or replaced with a new, genuine Ford part. All Ford remanufactured engines carry the same warranty as a new engine, with 12 months unlimited mileage.
Comments