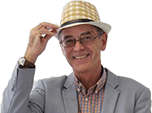 Best to buy in the UK?

In a recent analysis, Car Price Check (
www.carpricecheck.com
), the independent motoring price monitor, revealed around three-quarters of all new cars in the UK are either cheaper than the same model sourced in Europe, or are not available outside of the home market.
An analysis of 7 million prices shows that the new car market is clearly defined:
* 16% of models are cheaper in the UK when compared to Europe
* 4% of models only deliver a negligible benefit (less than £500) when bought from importers
* 25% of models are more competitively priced from Europe
* 54% of the entire inventory is only available from UK suppliers, who offer the consumer greater choice
* Importers only supply 0.5% of all automatic models available
Steve Evans of Car Price Check says the results show that dealers only use the manufacturers 'list price' as a benchmark for discounts. "It is now a matter of fact that dealers will offer improved terms on the recommended retail prices," he says.
Comments