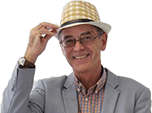 VAT Change for Disabled Drivers

The day after the 2001 Budget speech Disabled Drivers Association Executive Director Douglas Campbell issued a warning to some disabled people who are about to purchase a car.
Although not mentioned in the Chancellors speech a welcome new relief has been introduced that will extend VAT zero-rating to many more new vehicles purchased by disabled people. Where the disabled person usually uses a wheelchair and purchases a new vehicle with modifications it is likely that with effect from 1st April 2001 the dealer can supply that vehicle free of any VAT. This will reduce the price of the vehicle by roughly 15%, which is a saving of £1,200 on a vehicle costing £8,000.
Anyone planning to buy a vehicle before 1st April may be wise to delay the purchase. THERE WILL BE NO VAT REDUCTION OR REFUND FOR PURCHASES BEFORE 1ST APRIL 2001.
There are very strict procedures to follow and conditions to comply with. Failure to do so will result in the VAT reduction being lost.
Initially many dealers and conversion firms will not be fully aware of how the new arrangements work. The Disabled Drivers Association advises disabled people not to enter in to contracts with any dealer or conversion specialist until they have sorted out the correct procedure for full VAT zero-rating. It will not normally be possible to get a refund of VAT paid in error.
The new arrangements do not apply to vehicles that are designed or modified to carry the disabled person sitting in a wheelchair (as driver or passenger), or lying on a stretcher. These vehicles have been VAT zero-rated for many years. The new rules now allow such vehicles to carry up to 12 people (including the driver), instead of the current limit of 6 people.
The new rules do not apply to vehicles supplied under the Motability contract hire (lease) scheme. These too have been VAT zero-rated for many years.
For further information please see the relevant HM Customs and Excise Budget Notice at
www.hmce.gov.uk/notices/bn19-01.htm
or contact your local Customs and Excise VAT Office.
As soon as more information is available it will be published on The Disabled Drivers Association website
www.DDA.org.uk
Comments