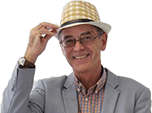 Three Fast Fords Announced at Geneva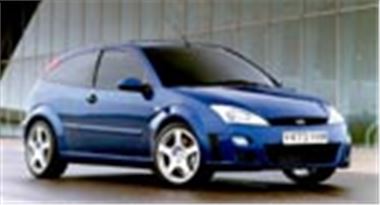 Ford today formally announced the signed-off specification of its new Focus RS to start production at Saarlouis in Germany in Summer 2001 and to go on sale throughout Europe shortly after.
The heart of the car is a 230bhp turbocharged development of Fords 2.0 litre twin-cam Duratec engine which puts its power to the road via an uprated 5-speed MTX75 manual gearbox. The problem of accomplishing this without hopeless wheelspin and torque steer has been addressed by a Quaife automatic torque-biasing differential, revised static negative camber to the front wheels, an 18mm anti roll bar, Sachs Racing dampers and matched springs. Brembo four pot calipers bite onto huge 325mm (13 inch) ventilated front discs, while the standard Focus quick steering rack with 2.9 turns lock to lock is retained in beefed up form. Wheels are 18 inch OZ racing alloys fitted with 225/40R18 Michelins developed especially for the car. A souped-down 170bhp Focus ST will also reach the market at about the same time.
Fords other announcement of today is an ST concept for the new Mondeo (picture in Ford Mondeo 2000 on in the Car by Car Breakdown on this site). This is based on the better looking four-door derivative of the new Mondeo with various styling tweaks and ultra low profile P225/40R18 Dunlop tyres. Since it shares Duratec V6 engines with the new X Type Jaguar, power outputs of 194bhp to 231bhp are obviously feasible.
More at
www.ford.co.uk
Comments