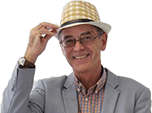 Citroen C5 and C5 Estate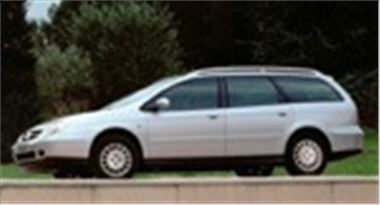 Citroen has announced prices from around £14,500 to £21,000 for its new C5 model which goes on sale in the UK in April.
The car is big, but bland looking, lacking the style of the new Ford Mondeo and Renault Laguna. But underneath it is based on PSAs new Platform 3 and incorporates Hydractive 3, Citroens latest version of its active hydropneumatic suspension system which requires no maintenance for the first five years.
Those who have driven the new car praise its cushioned ride and fine handling qualities. Like the Xantia Activa the car almost completely refuses to roll on corners, but does allow some steering feel enabling the driver to judge just when to lift off and avoid terminal understeer. The more skilful will also soon learn to exploit the availability of lift-off oversteer which was always a useful bonus on the Xantia. The new car also automatically lowers itself at speed.
Engine range begins with 1.8 litre unspecified output and 2.0 litre 136bhp fours. There will also be a 2.0 litre 143bhp Hpi petrol engine, a 210bhp 3.0 litre V6 petrol and an exceptionally powerful 2.2 litre Hdi diese1. This impressive new motor puts out 136bhp at a low 4,000 rpm coupled with 234 lb ft torque (317 Nm) at 2,000 rpm. But it is not ultra economical with a combined mpg figure of 44.1mpg and Citroen has not released to us the g/km CO2 figure for VED and company car tax purposes.
Overall dimensions are: length 4,618mm (15 feet 2 inches); width 1,770mm (5 feet 10 inches); height: 1,476mm (4 feet 10 inches); luggage capacity (rear seats up): 456 litres.
Estate version launched at Geneva Motor Show on 27th February uses Hydractive suspension to lower the rear sill for easier loading.
More at
www.citroen.co.uk
Comments