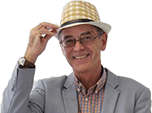 Top Tips from Tins

Internet car supplier Tins (
www.tins.co.uk
) offers five tips to internet buyers:
Tip One
Always move quickly when you see the right car at the right price; it might be gone when you next look on the site. Tins often has only 50 or 100 of a specially priced car and these can disappear very quickly.
Tip Two
Dont forget if you are trading in your own car and have to wait a few months for your new car to arrive, the value of your trade-in will reduce. You will normally get less than originally planned. For more expensive cars this can work out to £1000 in a short period of time, so take this into consideration when doing your sums.
Tip Three
The finance package that best protects you against rapidly falling second hand values is Personal Contract Purchase (PCP). On signing a PCP contract you know the cost of your monthly contributions and your final payment (balloon payment) is set in stone should you choose to purchase the car at the end of the contract. If the value of the car has fallen below that pre-agreed balloon figure during your contract you can simply hand the car back to Tins without suffering a residual loss.
Tip Four
Always pay any deposit requested by the Internet company on your credit card. That way if the supplier should go bust before you take delivery of a car your credit card company should refund your deposit.
Tip Five
Always buy a car from a site backed by a major dealer group (Tins, of course, is backed by the 200 dealer Pendragon Group). That way if there is a problem with the car they will help resolve it through their national dealer network.
Comments