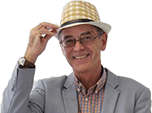 Instant car price comparisons

There is now less need to check with all internet car suppliers in order to find the lowest price.
www.carpricecheck.com
claims to provide "users with a table of comparative quotes for their selected models from all the main retailers providing internet pricing", and also the lowest price for cars sourced from UK franchises. This is an excellent start to a search, but prices fluctuate constantly so I would advise all potential buyers to make sure that the quoted price has not dated, and also to double-check with all internet car suppliers not listed in the carpricecheck comparison. There is a comprehensive list of internet car suppliers in Honest John FAQ Answers 1 and 2 on this website.
Comments