A third of drivers unaware of Highway Code changes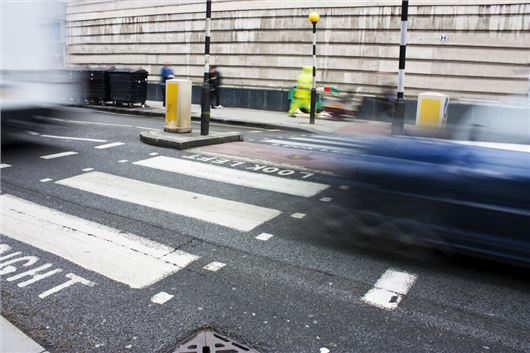 Published 24 January 2022
A third (33 per cent) of drivers do not know about changes to the Highway Code which are being introduced on 29 January 2022, according to a survey by the AA. 
The changes, which are currently going through parliamentary approval, include a new so-called 'hierarchy of road users', with pedestrians, cyclists, horse riders and motorcyclists given higher priority than car and van drivers as they are at greater risk of being injured in the event of a collision. 
Drivers will have to give way to pedestrians crossing or waiting to cross at a junction (rather than only when the pedestrian has stepped onto a crossing).
Under the new rules, drivers are also urged not to cut across cyclists at junctions or when changing lanes.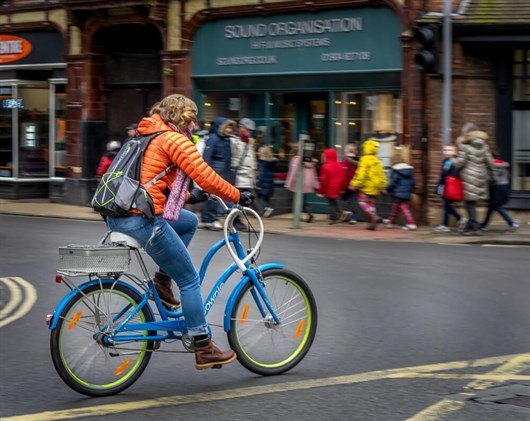 The Government announced its intention to revise the Highway Code and published its response to a public consultation in 2021 but the survey of 13,746 people carried out 8-18 January 2022 found 29 per cent were 'completely unaware of the changes' and intended to look them up, while four per cent were unaware and said they had 'no intention of looking at them'. 
Commenting on the findings, Jack Cousens, head of roads policy for the AA, said: "Too many drivers are unaware of the new rules of the road.
"While the Government formally announced these changes last summer, they have been far too silent in promoting them. 
"Shockingly, one in 25 drivers say they have no intention of looking at the new rules. These changes affect everyone, so we encourage people to read the updated Code now so we can make our roads safer."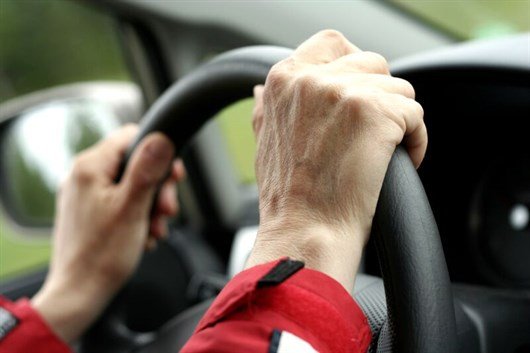 A spokesperson for the Department for Transport (DfT) said that the changes will "improve safety for cyclists, pedestrians and horse riders, with those who present the most risk to other road users given the greatest responsibility in creating a safer travel environment for all".
They added: "The Department has established a working group of key organisations to ensure that messages about the changes are as widespread as possible and our well-established THINK! campaign will continue to ensure all road users are aware both when these changes come into effect and beyond."
The changes affect England, Scotland and Wales as Northern Ireland has its own version of the Highway Code. 
1
What changes are being made to the Highway Code?
The Government has proposed three main changes:
Introducing a 'hierarchy of road users' to ensure those who can do the greatest harm have the greatest responsibility to reduce the danger or threat they may pose to others
Clarifying existing rules on pedestrian priority on pavements and that drivers and riders should give way to pedestrians crossing or waiting to cross the road.
Establishing guidance on safe passing distances and speeds when overtaking cyclists or horse riders, and ensuring they have priority at junctions when travelling straight ahead.
You can read the full proposals here. 
2
When is the Highway Code being updated?
The Highway Code will be update on 29 January 2022, subject to parliamentary approval. 
Ask HJ
Cars joining a motorway - who has right of way?
Who has right of way when cars enter a motorway/dual carriageway? I usually move to the centre lane to accommodate cars entering from my left but where there is no opportunity to do this am I obliged to give way to cars joining the inside across broken lines? I am happy to give way to avoid an accident but many joining the inside carriageway seem to simply show a right indicator light and drive onto the carriageway without any consideration for those doing a higher speed who are already on the carriageway.
The traffic already on the motorway has priority. The driver joining the motorway should make sure their car matches the speed of the motorway traffic so they can join the left-hand lane safely. (See rule 259 of the Highway Code.)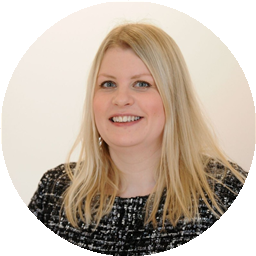 More Questions
Ask HJ
I've always understood that motorway X signs surrounded by a red ring are mandatory - but what if there's no red ring?
I've always understood that motorway X signs surrounded by a red ring are mandatory, so if you don't obey them, you deserve what you get. However, I have also seen these signs without the red ring around them and have understood this to be an advisory warning only. Am I wrong about this?
If red lights on the overhead signals flash above your lane and a red X is showing then you MUST NOT go beyond the signal in that lane. If red lights flash on a signal in the central reservation or at the side of the road, you MUST NOT go beyond the signal in any lane. A static red cross or blank sign above the hard shoulder means that you should not drive on the hard shoulder, except in an emergency or breakdown.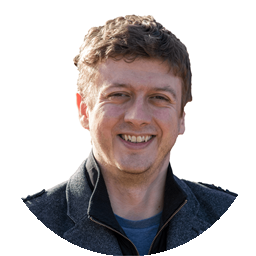 More Questions
Comments
Author

Sarah Tooze
Latest