Any hand-held mobile phone use at the wheel to be made illegal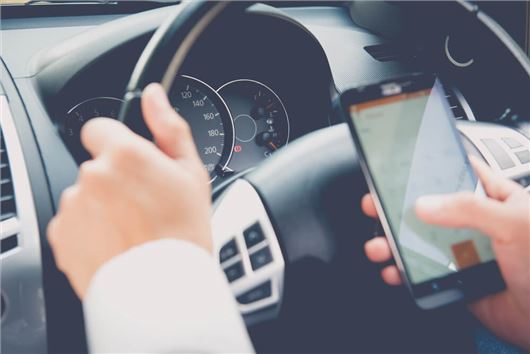 Published 19 November 2021
Drivers caught using their mobile phone to take photos or videos, scroll through playlists or play games will face a £200 fine and six points on their licence from next year. 
The Government is strengthening existing laws which already mean it is illegal to text or make a phone call (other than in an emergency) using a hand-held device while driving. 
The move follows a public consultation that found 81% of respondents supported the tougher proposals.
Drivers will still be able to use a device 'hands-free' while driving, such as a sat-nav, if it's secured in a cradle.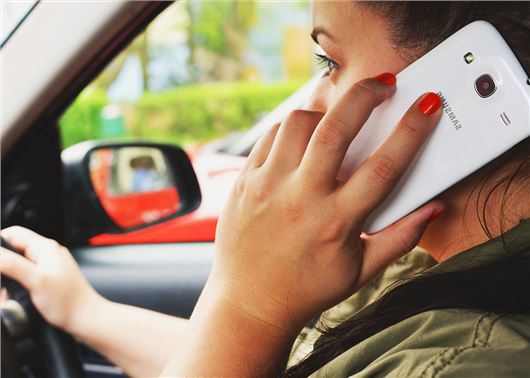 Transport secretary Grant Shapps said: "Too many deaths and injuries occur while mobile phones are being held.
"By making it easier to prosecute people illegally using their phone at the wheel, we are ensuring the law is brought into the 21st century while further protecting all road users."
There will be an exemption to the new law for drivers making a contactless payment using their mobile phone while stationary "to ensure the law keeps pace with technology", the Department for Transport said.
This exemption will cover, for example, places like a drive-through restaurant or a road toll, and will only apply when payment is being made with a card reader. It will not allow motorists to make general online payments while driving.
The Government will revise The Highway Code to explain the new measures and will make it clear that hand-held mobile phone use at traffic lights or in motorway jams is illegal except in very limited circumstances.
RAC road safety spokesman Simon Williams welcomed the strengthening of the law but warned that police enforcement will be essential.  
He said: "While today's announcement is clearly good news, it's absolutely vital that the new law is vigorously enforced otherwise there's a risk that it won't deliver the sort of behaviour change that will make our roads safer."
1
How can I legally use my mobile phone while driving?
It is legal to make and receive calls using a hands-free system such as bluetooth. 
However, be aware that you must stay in full control of your vehicle at all times. The police can stop you if they think you're not in control because you're distracted and you can be prosecuted.
The law allows you to use a handheld mobile phone while driving if you need to make an emergency call to 999 or 112 and it is unsafe to pull over and stop to make the call.
2
What are the penalties for using a handheld mobile phone while driving?
If you are caught using a hand-held phone while driving you can get six penalty points and a £200 fine.
New drivers (those who passed their driving test within two years of the offence) will also lose their licence. 
You can get three penalty points if you don't have a full view of the road and traffic ahead or proper control of the vehicle.
You may also be taken to court and banned from driving. 
Comments
Author

Sarah Tooze
Latest