Bristol to ban all diesel cars from 2021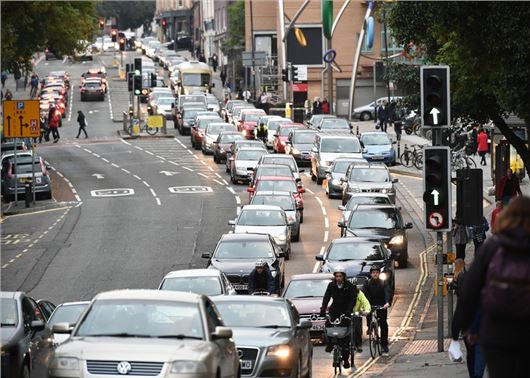 Published 31 October 2019
Bristol will ban all diesel cars from 2021, under proposals being put forward by the city's council.
Diesel cars will be banned from parts of the city centre between 7am and 3pm, while a charging zone for non-compliant commercial vehicles such as buses, taxis, HGVs would also be introduced.
Bristol is one of 24 areas in the UK that have been ordered by the Government to come up with clean air plans by March 2021.
"These ambitious plans demonstrate our commitment to tackling air pollution so we meet legal limits within the shortest time, without disproportionally affecting citizens on lower incomes, which would happen with a blanket approach to charging vehicles," said Marvin Rees, the mayor of Bristol.
"Protecting the most vulnerable people from pollution is central to these plans and we have ensured that all impacts have been carefully considered. If approved, mitigation measures will support those most affected, especially those living in the most deprived communities."
The proposal could be approved on 5 November, when the council's cabinet meets to discuss the clean air plan.
In April 2019 Transport for London (TfL) introduced the Ultra Low Emission Zone (ULEZ) to reduce the levels of particulate matter and nitrogen oxides in the city's air. Since its introduction, the ULEZ has raised TfL over £40 million in fees and charges.
Birmingham is expected to launch its own clean air zone in 2021, with drivers being charged £8 per day to enter parts of the city centre. 
Comments
Author

Dan Powell
Latest