French police pursuing thousands of UK motorists over driving offences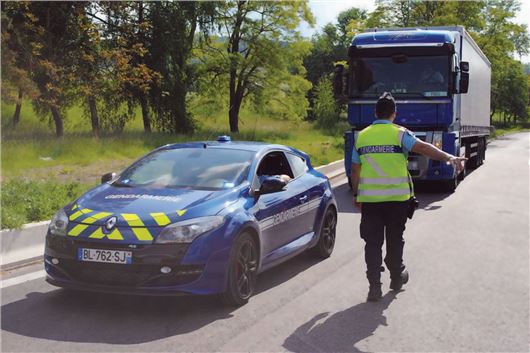 Published 13 August 2019
More than 250,000 UK motorists are being pursued by French authorities over alleged driving offences committed this summer.
In 2017, the UK joined 18 other European Member States in agreeing to share details of motorists accused of breaking the law abroad.
If your car is snapped by a speed camera in Germany, for example, the German police can now contact the DVLA in the UK and request the name and address of the registered keeper.
A freedom of information investigation carried out by breathalyser manufacturer AlcoSense has discovered that the French police have requested the details for 246,138 UK vehicles over five months between February and June this year.
This accounts for three quarters of all requests from EU member states during the same time period.
Germany follows, with 22,845 requests, followed by Italy with 16,993. Finland made just three requests in that time while Croatia, Malta, Slovenia, and the Netherlands all made fewer than 100 requests to the DVLA.
Driving offences which could see you pursued by foreign authorities include speeding, driving while under the influence of alcohol or drugs, using a mobile phone, not wearing a seatbelt and using a bus lane.
Do I have to pay a speeding fine from another country?
If you've been caught for a legitimate offence, the easiest action is to pay up. You won't get points on your licence and fines are usually fairly reasonable as long as you pay within a certain time period.
If you ignore the offence, fines will often automatically increase. Under the EU Cross Border Enforcement Directive, Member States are able to chase fines across borders, and you might find that you face action on returning to the country.
If you regularly drive across Europe, you could find your car triggers an automatic number plate recognition (ANPR) camera and the local police will have the powers to enforce the fine - which might, by now, be much larger.
Should you wish to contest the fine, the letter informing you of the penalty will provide details on how to appeal it with the relevant authorities.
Comments
Author

Andrew Brady
Latest