Speed limiters and black boxes to be fitted to all new cars within three years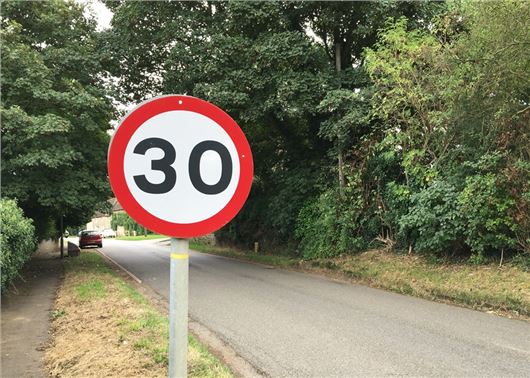 Published 25 February 2019
Data recorders, speed limiters and automated braking systems could soon be compulsory on all new cars, following a key vote by MEPs.
Members of the European Parliament's Committee on Internal Market and Consumer Protection (IMCO) voted in favour of a new range of mandatory vehicle safety standards, which include tougher crash testing and the fitment of speed limiters to all new cars.
The intelligent speed assistance (ISA) system is expected to be mandatory within three years - it will govern the vehicle's speed by using GPS data and road signs. Around two-thirds of fatal or serious crashes in the UK occur on roads with a speed limit of 30mph. 
According to the Royal Society for the Prevention of Accidents, a pedestrian is up to 5.5 times more likely to be killed by a car travelling above 30mph than below.
ISA systems could cut accident rates by automatically controlling the vehicle's speed to match the local and national limits, although the EU proposed system is expected to feature a switch that will allow the driver to switch it off or override it by applying the accelerator. 
The EU legislation is expected to apply to all new cars within three years and will most-likely be standard on all UK-sold cars, with the British Government stating that it will adopt all European automotive laws post-Brexit.
"This legislation represents a major step forward for road safety in Europe, and could save 25,000 lives within fifteen years of coming into force," said Antonio Avenoso, executive director of the European Transport Safety Council.
"Final negotiations between the Parliament, Member States and the European Commission should now begin as soon as possible. Minimum vehicle safety standards in the EU were last updated in 2009, so there is no time to lose."
Comments
Author

Dan Powell
Latest