Attack of the clones: Car cloning in London rises by 50 per cent in one year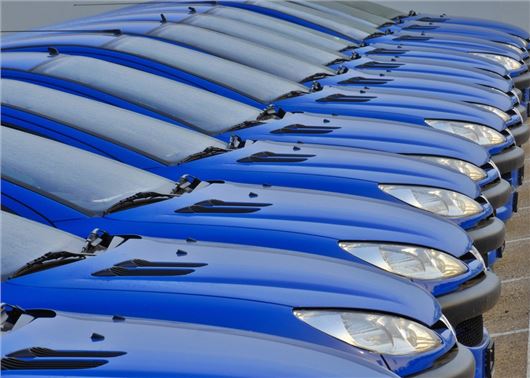 Published 21 November 2018
The number of cases of car cloning in London has risen by 50 per cent in just one year, with concerns that similar levels of cloning may be rife across the rest of the UK, according to official figures.
HonestJohn.co.uk analysed previously unseen Transport for London (TfL) data for the Congestion Charge zone and found that the number of Penalty Charge Notices (PCNs) being cancelled due to car cloning has soared.
In 2016 the number of PCNs cancelled on the grounds that the car was a clone was 1099; however, in 2017, this figure increased by 50 per cent with 1652 cases being recorded by TfL. Data for the first six months of 2018 show that car cloning continues to rise, with official figures up by a third on January - June 2017.
The true figure for the number of cloned cars on the road in London could be much higher, given the complex and lengthy PCN appeals process and the fact that the Congestion Charge zone only operates Monday to Friday.
In the event of a PCN being issued due to a cloned car, the legitimate registered keeper is required to provide evidence to satisfy the issuer of the ticket that their car was not at the time and place where the alleged offence occurred.
As part of its response to HonestJohn.co.uk's freedom of information request, TfL said: "Prior to issuing the PCN we manually verify that the image of the vehicle observed in the zone matches the vehicle information provided by the DVLA. Only when there is a match is a penalty issued. At the point of issuing the penalty we would not know if a vehicle had been cloned.
"On receipt of the penalty a motorist can follow the representations and appeals procedure and challenge a PCN. If we receive a representation stating a vehicle has been cloned we request evidence to confirm this."
Insurance claims investigator Philip Swift told HonestJohn.co.uk: "There are a few steps that car owners can take to protect themselves. As for owning a vehicle that may be cloned, I have always stuck a logo on the back of my car – it's not foolproof but I tell myself if someone gets caught going through a speed camera then I'll know it's not mine and demonstrate I have a sticker. 
"Taking a photo of the front and rear of your car at purchase can help – if a crook clones it, then they will need plates - are they really likely to get them from the same place as your car has displayed, with the same dealer mark or logo?  It's then for the police to present an image that clearly displays the plate on the offending vehicle.
"Presumably most [drivers] are concerned about speeding and parking tickets.  Telematics could help – they put a car in a place at a specific time. Better than dash cams unless you save every day's footage.
"A vehicle owner needs to keep an eye on their post – if the DVLA are writing, take notice.  It could be a note saying 'someone has applied for a V5C and you have not notified disposal…' - you must respond promptly to express concern that your car may have been cloned."
The Congestion Charge zone is enforced by a network of roadside automatic number plate recognition cameras (commonly known as ANPR), which record the registration and image of each vehicle as it enters and leaves the zone. Drivers that do not pay the London Congestion zone fee are sent a PCN for £130, which they need to pay within 28 days. TfL usually reduces the penalty to £65 if it is paid within 14 days.
Comments
Author

Dan Powell
Latest