Nissan embroiled in new emissions scandal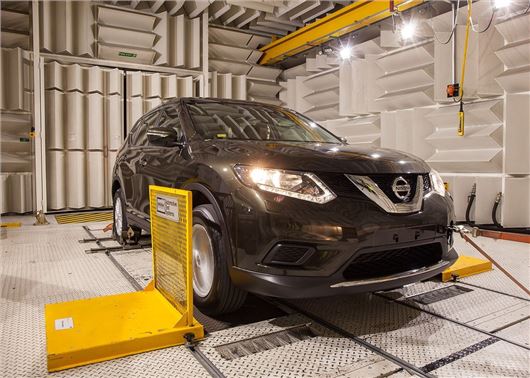 Published 09 July 2018
Nissan has admitted to falsifying emission and fuel economy data at its factories in Japan.
The admission was made after the carmaker participated in a voluntary internal inspection of working procedures at its factories. 
In a statement, Nissan said it found "performance of exhaust emissions and fuel economy tests that deviated from the prescribed testing environment". It had also discovered evidence of "inspection reports based on altered measurement values".
Nissan has submitted the investigation results to the Japanese Ministry of Land, Infrastructure, Transport and Tourism. It has also hired the Japanese law firm Nishimura and Asahi to carry out an investigation on the causes and will implement appropriate countermeasures based on the results.
It is unknown how many cars are affected by the falsified data, but Nissan has said that re-verification of "reliable log data" has shown that all of its vehicles - except the GT-R - meet Japanese safety standards.
Nissan says that, due to its handbuilt and low volume nature, it will take more time to get a representative sample of GT-Rs off the production line to make a full assessment.
Nissan has also re-verified data to confirm that fuel economy and emission results for its cars built in Japan are still within required limits. A comprehensive investigation, including the causes and background of the misconduct, is underway.
Qashqai, Juke and Leaf models built at the Nissan plant in Sunderland are not thought to be affected by the falsified data.  
The news comes after Nissan was forced to defend its all-electric Leaf model against accusations that buyers were misled over charging times. Following a BBC investigation, owners complained that some 'rapid' battery charges would take several hours to complete.  
>>>Update 11 July
It remains unclear if the falsified data affects UK models; however, the Kyushu plant, where 20,000 X-Trails are built and exported to Europe every year has not been impacted and production will continue as normal. Nissan says tests are ongoing with the GT-R to determine if there are any irregularities.
Comments
Author

Dan Powell
Latest