Car buyers left in the dark when it comes to car finance, study suggests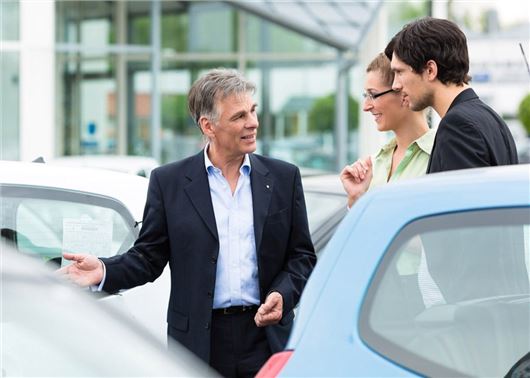 Published 06 July 2018
A UK-wide mystery shop of car dealerships has revealed there could be consumer confusion when it comes to car finance, stemming from a lack of transparency and inconsistent sales practices.
The research by Confused.com comes ahead of the results of a review by the Financial Conduct Authority (FCA) into the growing motor finance sector. It will review potential for consumer harm and be published in the autumn.
>>> Bank loans, HP & PCP – a beginner's guide
The majority of cars in the UK are financed via PCP (Personal Contract Plan) agreements over 24-36 months; the study found that two-thirds of dealers did not make buyers aware of mileage restrictions or the potential penalty costs involved.
Excess mileage fees start at around 3p-per-mile for a typical small car like the SEAT Ibiza and can rise to 28p-per-mile for a prestige model from Jaguar. Drivers can be faced with hefty fees if they decide to hand the car back at the end of the PCP agreement and have exceeded the mileage limit that's listed in the small print of the contract.
"Some drivers are landed with finance plans they don't understand and are even struggling to meet payments as a result"
The large-scale mystery shop saw undercover buyers visit 100 franchised and independent dealerships up and down the country. The shoppers were instructed to enquire about buying a second-hand car valued at £10,000 and to ask about the car finance options available for funding the purchase.
In the majority of dealerships there was little clarity about the actual cost of the full loan, with just one in three (34 per cent) dealers relaying the loan rate (APR). Furthermore, many shoppers left the dealership without being informed that they may not qualify for the advertised or 'representative' loan rate and that they could end up paying more. More than half (54 per cent) of dealers did not explain the APR could be higher following a credit check.
Amanda Stretton, motoring editor at Confused.com, said: "Far greater clarity is needed. Some drivers are landed with finance plans they don't understand and are even struggling to meet payments as a result. It's crucial drivers have clear and transparent information about all of the finance options available to them when buying a car."
Comments
Author

Dan Powell
Latest