Mercedes-Benz recalls 3m diesels over emissions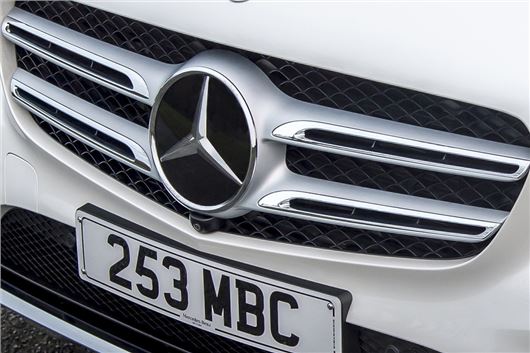 Published 19 July 2017
Mercedes-Benz is recalling millions of diesels in a bid to cut toxic nitrogen oxide (NOx) gases. Nearly every Euro 5 and Euro 6 diesel car and van will be affected by the announcement, with owners being offered a free and voluntary software update that will be carried out by their local Mercedes-Benz dealer.
The software update will cost the German carmaker an estimated £195m and see some three million diesels being recalled across Europe. It is unclear how many cars will be recalled in the UK.
Affected engines include the four-cylinder 1.6-litre and 2.1-litre diesels, along with the 3.0-litre V6. The latest OM 654 family of 2.0-litre diesels that are fitted to selected E-Class and C-Class models are not affected.
At this stage Mercedes-Benz is keen to stress that the recall is completely voluntary and owners will not be forced to have it done or have their warranty cancelled if they refuse to have the work carried out. 
Owners will be contacted by their local dealer by post or telephone to arrange the free inspection and software update. The work will take roughly an hour to complete and Mercedes-Benz has stated that it will not impact performance, certified economy or reliability of affected diesel engines.  
"The public debate about diesel engines is creating uncertainty – especially for our customers. We have therefore decided on additional measures to reassure drivers of diesel cars and to strengthen confidence in diesel technology," said Dr. Dieter Zetsche, chairman of the board of management of Daimler AG and head of Mercedes-Benz Cars.
Comments
Author

Dan Powell
Latest