July 2017 DVSA recall round-up: Thousands of cars recalled over airbag problems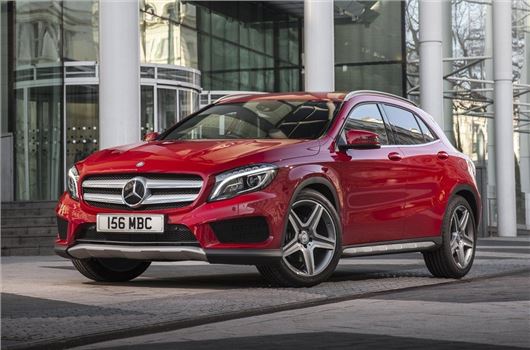 Published 20 July 2017
Airbag issues dominated the DVSA list of recalls in July, with a range of models built by Mercedes-Benz, Chrysler, Jeep, Fiat and Nissan requiring remedial work. Overall, more than 90,000 vehicles are subject to recall work this month.
The airbags installed in more than 11,000 Chrysler and Jeep models may rupture when deployed, sending potentially lethal metal fragments flying into the cabin, while the airbags on a handful of Fiat Tipo models could potentially fail to deploy entirely.
Mercedes-Benz recalls 3m diesels over emissions
For the same reason, Mercedes-Benz is recalling more than 1000 A-Class, B-Class, E-Class, CLA-Class and GLA-Class cars. But that's not the only Mercedes-Benz recall this month – almost 5000 cars are being recalled over potential brake failure.
Meanwhile, 75,000 other Mercedes-Benz models across the range are being recalled because of a potential overheating and fire risk – although this problem is only said to occur when the engine has already seized up and the driver is attempting to start it - so it's a low risk problem.
Finally, 650 Mazda 2 and CX-3 models need checking to make sure a brake clip is up to specification, while the Aston Martin Vanquish needs attention for three different hydraulic system issues.
You can see an overview of July recalls in the table below. Click the recall number for more details - or click here to find out more about recalls and how they work.
| | | | |
| --- | --- | --- | --- |
| Recall number | Make | Model | Issue |
| R/2017/205 | ASTON MARTIN | Vantage | hydraulic connector may leak |
| R/2017/202 | ASTON MARTIN | Vantage | transmission can change gear without control from driver |
| R/2017/204 | ASTON MARTIN | Vantage | hydraulic connector may leak |
| R/2017/174 | CHRYSLER UK LTD | Chrysler Aspen, Chrysler 300, Dodge Challenger, Dodge Charger, Dodge Dakota, Dodge Durango, Dodge Magnum, Dodge RAM, Dodge Sprinter & Jeep Wrangler | front passenger airbag may rupture during a deployment event |
| R/2017/165 | FIAT | Fiorino | driver airbag may fail to deploy |
| R/2017/164 | FIAT | Tipo HB/SW | driver airbag may fail to deploy |
| R/2017/203 | MAZDA | Mazda2 (DJ) & Mazda CX-3 (DK) | brake hose retaining clip may fail. |
| R/2017/096 | MERCEDES BENZ | A Class, B Class, C Class, E Class, GLC, CLA & GLA | starting current limiter may overload |
| R/2017/179 | MERCEDES BENZ | A-Class, B-Class, CLA & GLA | vacuum line brake booster may break |
| R/2017/177 | MERCEDES BENZ | A-class, B-Class, E-Class CLA & GLA | airbag may not deploy correctly |
| R/2017/161 | MERCEDES BENZ | CLA (117), GLA (156) | left window airbag may not deploy as intended |
| R/2017/160 | MERCEDES BENZ | CLA (117), GLA (156) | left and right window airbags may fail to deploy as intended |
| R/2017/162 | MERCEDES BENZ | CLA (117), GLA (156) | right window airbag may fail to deploy as intended |
| R/2017/161 | MERCEDES BENZ | CLA (117), GLA (156) | left window airbag may not deploy as intended |
| R/2017/039 | NISSAN | Patrol & X-Trail | airbag may fail |
Comments
Author

John Slavin
Latest