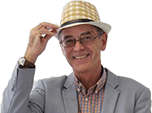 What is a safety recall on a car? And how should you deal with it?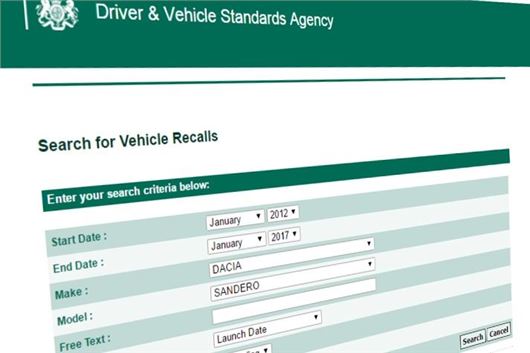 DVSA safety recalls might sound alarming, but they are extremely common and arise when a potentially dangerous issue is identified with a car. When this happens the manufacturer will issue a national recall for all affected models.
Reasons for safety recalls can vary from small technical issues with windscreen wipers to major safety faults with airbags. In all cases, the vehicle will need to be checked by the manufacturer. This will usually take place at a local dealership.
In most cases a recall is issued in anticipation of a problem that might arise – so there's usually minimal risk.
Should I be worried?
In most cases a recall is issued in anticipation of a problem that theoretically could arise. However, correspondence from the manufacturer will make it clear if there is any danger and, in rare cases, you may be asked not to drive until the car has been checked. 
How will I know if my vehicle is being recalled?
A manufacturer will get in touch with the owners of any affected vehicles, using details from the Driver and Vehicle Standards Agency (DVSA) and Driver Vehicle and Licencing Agency (DVLA), so if your car needs to be recalled you should get a letter, or you may be contacted by phone or email.
The correspondence will explain what the issue is, how the manufacturer plans to fix it and who to contact to arrange for any checks or work to be carried out.
What if the manufacturer doesn't get in touch?
If your car is second hand or if your contact details aren't up to date then the manufacturer might not be able to reach you. But you can check for recalls that affect your car on the DVSA website. You can also contact a dealership to check if there is anything outstanding for your vehicle. You'll need to give them your registration details and possibly your Vehicle Identification Number (VIN). 
What do I need to do?
If recall work needs to be undertaken, then you'll need to make an appointment with your local dealer. They'll let you know how long the work is expected to take, which will depend entirely on the nature of the problem. If it's likely to take a long time then you should be offered a courtesy car.  
Will it cost anything?
No. Recall fixes or checks are carried out free of charge.
How long do I have to get the work done?
If you find out your vehicle needs recall work, it's sensible to get it fixed quickly. But if, for example, you buy a used car and discover it was meant to be recalled several years ago and wasn't, then the manufacturer is still obliged to fix the problem for free, no matter how old the vehicle is or when the recall was issued.
Comments
Author

Dan Powell
Latest