Beavis Loses Supreme Court Appeal Against Parking Eye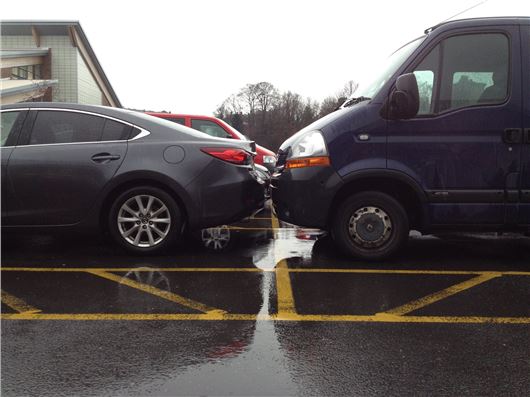 Published 04 November 2015
Barry Beavis today lost his Supreme Court appeal against Parking Eye, effectively removing any doubts over the legality of excess charges for parking on private land.
On 15th April 2013, Mr Beavis overstayed a 2 hour limit at the privately owned Riverside Retail Park by almost an hour. The car park was managed by Parking Eye. Parking Eye issued a parking charge notice to Mr Beavis of £85, on the basis of Section 4 of Cluase 56 of the Protection of Freedons Act 2012. Mr Beavis disputed their right to do this on the basis of common law.
Initially he lost his case in the Small Claims Track of the County Court. Because a legal principle was involved, the case went straight to the Appeal Court. He lost this appeal on 23rd April 2015 and his case was then taken to the Supreme Court where it was heard on 21st-23rd July 2015. 
The seven Law Lords were being asked to rule on:
Whether a charge of £85 for exceeding a maximum car parking period is an unenforceable penalty?
Whether a charge of £85 for exceeding a maximum car parking period is unfair under the Unfair Terms in Consumer Contracts Regulations 1999/2003?
https://www.supremecourt.uk/cases/uksc-2015-0116.html
Barry Beavis was quoted as stating, "This is not just about me being fined £85 quid. This is a big issue for millions of motorists. This is about an industry which is unregulated and I want regulation."
AA president Edmund King stated, "Mass ticketing using cameras is now the norm at many retail parks and motorway service areas."
The Beavis case and its implications are very well described here: http://ukscblog.com/case-preview-parkingeye-limited-v-beavis/
It is unfortunate that Beavis clearly ignored well-posted warnings that parking was for 2 hours only and exceeding that carried a penalty of £85. Any ruling based purely on that could unfairly affect people who park in private carparks that require them to key in their car registrations accurately at shop checkouts or at hotel receptions and where the instructions are not clear. Essentially where it is deliberately made difficult or confusing for them to comply with the terms of their parking contracts. In the Bavis case the issue was abundantly clear.
Section 4 of Protection of Freedoms Act 2012 relevant to Clause 56
On 4th November 2015, The Supreme Court dismissed the Beavis appeal by a majority of six to one, and declared that the charge of £85 does not contravene the penalty rule, or the Unfair Terms in Consumer Contracts Regulations 1999.
Mr Beavis had a contractual licence to park in the car park on the terms of the notice posted at the entrance, including the two hour limit. The £85 was a charge for contravening the terms of the contractual licence. This is a common scheme, subject to indirect regulation by statute and the British Parking Association's Code of Practice. The charge had two main objects: (i) the management of the efficient use of parking space in the interests of the retail outlets and their users by deterring long-stay or commuter traffic, and (ii) the generation of income in order to run the scheme.
As things stand, only a case that challenges unfair practices by parking enforcement agencies could be brought to change what effectively is now the Law. The Law Lords have ruled that the basic priciples of excess charges for exceeding a prescribed parking term are fair, reasonable and enforceable.
Comments
Author

Honest John
Latest