Speed Cushions and Potholes Are Killing More People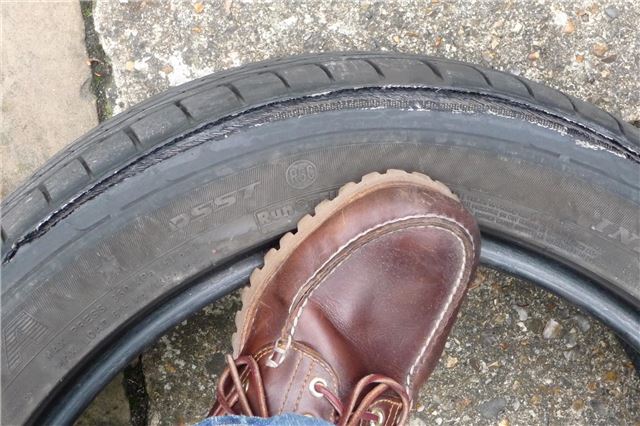 It's official. Damaged car tyres are now killing more people than ever before, and the main causes of tyre damage are speed cushions and potholes.
Even when speed cushions are not damaged, straddling them wears away inner shoulders of car tyres, as can be aseen in the photographs, and drivers remain unaware that their tyres have become lethal.
The number of people killed or seriously injured in a tyre related accident increased sharply in 2011, largely due to the recent proliferation of speed cushions and poor road maintenance. The very people who installed these dangerous obstructions are not even maintaining them properly.
The alarming figures released on 27th September by the Department for Transport reveal that 205 people were killed or seriously injured in an accident where damaged, defective or under-inflated tyres were a contributory factor.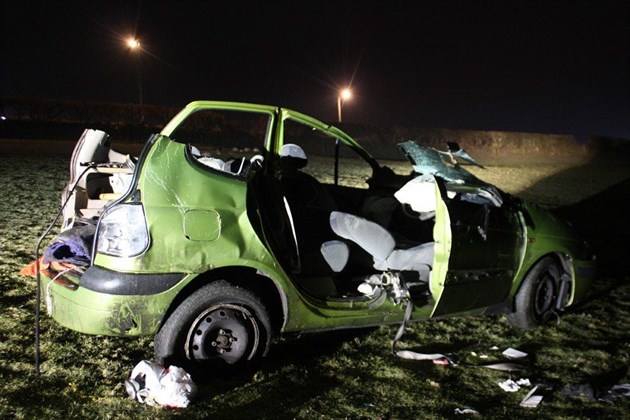 Worryingly, the shocking statistic is an eight per cent rise on the previous year's figures and goes against a year-on-year decrease since TyreSafe was formed.
"These latest figures are very disturbing, especially given that the number of casualties in all road accidents also rose for the first time in many years. It really does reinforce the need for drivers to regularly inspect their tyres to make sure they are safe and legal. October's tyre safety month is the perfect opportunity to carry out some basic tyre checks and help put a stop to this needless loss of life," said Stuart Jackson, chairman, TyreSafe.
As part of October's Tyre Safety campaign, hundreds of garages and tyre retailers across the UK will be offering free tyre safety checks. TyreSafe is also asking drivers to take a pledge via its Facebook page, to check their tread depth.
"You can't compromise or take chances with tyre safety. By trying to save a few pounds, you could actually pay a much higher price in the long-run. By spending just a few minutes each month to check the condition of your tyres, not only can it actually help you to save money, but more importantly it will help keep you safe during the treacherous winter months," added Jackson.
For more information about TyreSafe and tyre safety month, visit www.tyresafe.org
Road Casualty Data taken from the Department for Transport's Road Casualties in Great Britain reports, 2006 – 2011, Article 4, table 4a.
Number of casualties by severity caused by illegal, defective or under-inflated tyres

Year

Killed

Serious injured

Slight injured

All casualties

2006

44

263

1,317

1,624

2007

46

237

1,408

1,691

2008

36

228

1,168

1,432

2009

20

196

1,168

1,384

2010

18

172

1,020

1,210

2011

28

177

931

1,136
TyreSafe is a not-for-profit organisation dedicated to raising awareness about the importance of correct tyre maintenance and the dangers of defective and worn tyres.
In 2009, TyreSafe was awarded with the Prince Michael International Road Safety Award in recognition of its achievements in raising awareness about the dangers associated with driving on defective and worn tyres.
TyreSafe supports the government's ACT ON CO2 campaign which promotes Smarter Driving tips to help cut CO2 emissions from driving.
TyreSafe is a signatory to the European Road Safety Charter which aims to reduce road fatalities.
TyreSafe is a supporter of the UN Decade of Action for Road Safety which aims to make roads safer and save lives.
Useful Links
TyreSafe – www.tyresafe.org
Twitter – www.twitter.com/tyresafe  @TyreSafe
Facebook – www.facebook.com/tyresafeuk   
YouTube - www.youtube.com/user/TyreSafe
Flickr – www.flickr.com/tyresafe
Comments