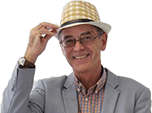 Driver Paralysed by Part-Worn Tyres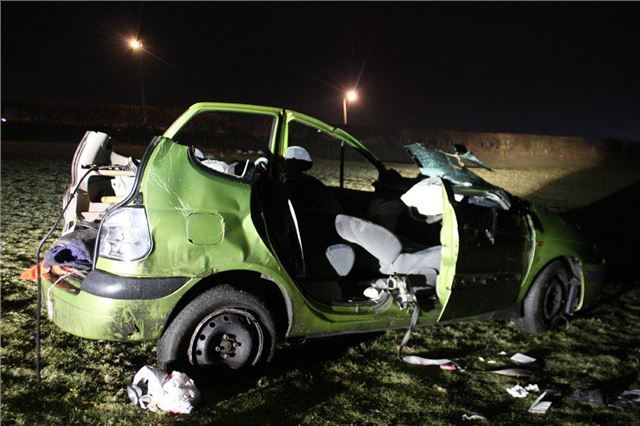 Keith Johnston, 41 from Tyne and Wear was permanently paralysed in this horrific crash, after saving money by fitting his Renault Scenic with part-worn tyres.
Temperatures were well below freezing on 8th February as he was driving four friends on a road near Carlisle. Attempting to negitiate a bend he lost control of the car,  bumped across the road and rolled down a ditch. Very fortunately his four passengers all escaped uninjured.
A police investigation blamed four part-worn tyres as a major contributor to the crash.
Though the rear pair had only been fitted a few months previously, they were already down to an illegal tread depth.
Keith had always bought part worn tyres and replaced them every few months, unaware of the safety risks of buying used tyres.
Keith said, "I thought I was saving money with part-worn tyres but I've paid a terrible price. If I knew then what I know now, I would never have bought part-worn tyres."
Keith has spent six months undergoing intensive rehabilitation in hospital but is hoping to return home soon where he will be dependent on 24 hour care.
His plight is highlighted as TyreSafe, the UK's leading tyre safety organisation, recently revealed the alarming findings of a investigation it carried out with Auto Express magazine into part-worn tyres.
Fifty part-worn tyres were inspected by an independent expert who found that 98% had been sold with illegal tread depth. More than a third of the tyres were found to contain additional dangerous damage.
One tyre contained a metal object penetrating 5cm through the tread. Other serious safety breaches included dangerous and unsafe repairs, exposed cords, bead damage and evidence of carcass damage.
Stuart Jackson, chairman, TyreSafe: "All tyres suffer from wear over time but TyreSafe always advocates the fitting of brand new tyres as the safest option."
"It's impossible to know the history of part worn tyres and the true extent of any damage which may have occurred inside the tyre. Only by choosing brand new tyres can you be sure that it is free for any hidden dangers and able to offer the safest driving possible."
For further information about tyre safety and part worn tyres, visit www.tyresafe.org.
TyreSafe – www.tyresafe.org
Twitter – www.twitter.com/tyresafe @TyreSafe
Facebook – www.facebook.com/tyresafeuk
YouTube - www.youtube.com/user/TyreSafe
Comments