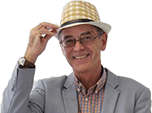 Common New Car Broker Practice Declared Illegal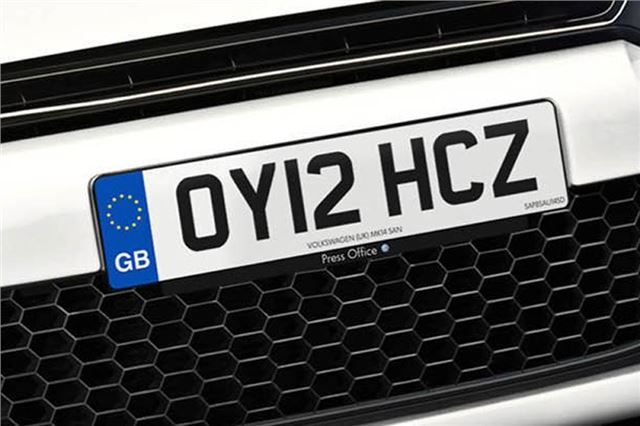 A criminal test case has found the practice of selling cars that remain registered to a third party 'keeper' to be illegal.
(See our longstanding advice: www.honestjohn.co.uk/faq/internet-sales-and-brokers)
In the case of Regina (House of Cars) v Derby Car and Van Contacts Ltd, Derby Crown Court before HHJ Burgess on 12-6-2012 certain common practices by new car brokers were declared illegal.
"In summary, a private prosecution was brought against an Internet car broker for engaging in a commercial practice that was a misleading omission, contrary to Regulations 6 and 10 of the Consumer Protection from Unfair Trading Regulations 2008.
"The Defendants sold cars to consumers but registered them initially in the name and address of a third party company in order to obtain a 'fleet car' discount from the car manufacturer.
"A consumer that purchased a car from the Defendants would own and use the car from the outset, however the vehicle would not be DVLA registered in the consumer's name and address until a period of 4 to 6 months had elapsed.
"The Defendants failed to warn purchasers that during this period they were at risk of being prosecuted for an offence under section 43C of the Vehicle Excise and Registration Act 1994 (as amended) or that a claim made against a car insurance policy might be prejudiced by the commercial practice.
"The Defendants argued that no offence was committed under section 43C and that the risk of insurance being prejudiced was notional."
It was held that there was a risk that a driver might be prosecuted for an offence under section 43C of the 1994 Act. There was equally a risk that a claim on a car insurance policy might be prejudiced
Previous case law referred to:
Dudley v Holland (1963) 3 WLR 970,
Secretary of State for the Environment, Transport and the regions v Holt (2000),
Napthen v Place (1970) RTR 248
Strutt and Parker v Clift (1910) 124 JP 471
Legislation referred to:
Consumer Protection from Unfair Trading Regulations 2008/1378
The Unfair Commercial Practices Directive 2005/29/EC
Vehicle Excise and Registration Act 1994
Serious Organised Crime and Police Act 2005
DERBY CAR AND VAN CONTRACTS LIMITED TRADING AS UKCARBROKER.COM) was convicted of ENGAGING IN A COMMERCIAL PRACTICE THAT IS A MISLEADING OMISSION, contrary to regulation 10 of the Consumer Protection from Unfair trading Regulations 2008.
Remarks:
"I must keep in mind that this is a novel prosecution in deciding the appropriate remedy. It is also relevant that the prosecution is brought by a company that were themselves engaged in this practice until September 2010 and that the industry as a whole regards this practise as legitimate without regard to any prejudice caused to consumers. There is equally no evidence that any actual customer has been prosecuted as a result or of anyone actually being prejudices as a result of the insurance not being met."
"I have the power to impose an unlimited fine. However, a large fine is not appropriate to the circumstances of this test case. The penalty imposed today should not serve as a benchmark for similar offences in the future. From hereon everybody ought to know that they should alert the consumer of the consequences of purchasing a pre-registered car**. Clearly it would be an aggravating feature. No company should be able to take comfort in the level of fine I impose in this case."
(**By which was meant a car that was not immediately registered to the purchaser. A car originally registered to a garage or a fleet, the keepership of which was then promptly re-registered to the purchaser is not what is meant. But any such car must be declared '2nd hand' because it does not qualify for 'new for old' replacement by insurers in the event of a total loss.) 
Derby Crown Court Judgement 12-6-2012
We offer the following advice to anyone considering buying a new car online:
Always insist on your new car being registered to you the day you receive the car or as soon as is reasonably possible afterwards, certainly no longer than a week adfterwards.
Always pay your deposit on your credit card.
Carefully consider exactly who you are paying any money to before paying it.
Openly ask the broker about whether a new car will be registered in your name as the 1st registered keeper. If you buy a car originally registered to someone else, even if has only for a matter of a few days, insist on it being re-registered to you immediately after purchase and certainly within 7 days.
Be aware that any pre-registered car whether bought directly from a dealer or via a broker is a '2nd hand' car in the eyes of insurers who offer new car replacements of 1st hand cars in the event of a total loss.
Mention Section 43C of the Vehicle Excise and Registration Act 1994 to reinforce you know your rights. 
Comments