AA and IAM Welcome Cutting of Motoring Red Tape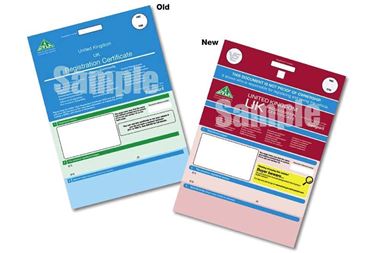 Minister of Common Sense (and Road Safety Minister) Mike Penning has announced the abolition of some stupid rules.
Firstly, just as car insurance is now continuous, Satutory Off Road Notifications are to be made continuous instead of annual.
So no more DVLA fines for forgetting to make an annual SORN on an old stored car or restoration project.
Once is enough.
The Department for Transport has also proposed abolishing the need for Insurance Certificates.
The fact that a car is insured is held on a central database that can be accessed by anyone at www.askmid.com
However, some form of insurance certificate will still be required for travelling in Europe, especially in France where all French registered cars are required to carry an insurance disc in their windscreens. In France, cars are insured rather than drivers. See French Car Insurance,
Simon Douglas, director of AA Insurance , has welcomed the Department for Transport's proposed abolition of the need for a paper or electronic motor insurance certificate.
The AA suggested In the Government's Road Transport 'Red Tape Challenge' the requirement for a certificate was amongst the 'bureaucratic and arcane legislation' that could be abolished. The Government has also proposed overhaul of the SORN (or Statutory Off road Notification) for vehicles not on the public highway.

Existence of a certificate doesn't prove that a car is insured, as many people who have attempted to defraud their insurer by cancelling direct debit payments have found to their cost. Police ignore the certificate
and instead check with the MID and the insurer to confirm cover is in place. Similarly, a VED 'road tax' disc is not proof that the the vehicls is taxed because if it was paid for by a cheque that bounced it is invalid.
AA Insurance also welcomed revision of SORN regulations. Under new Continuous Insurance Enforcement legislation, every vehicle must be either insured or registered with the DVLA as being off the road. At present, the SORN, which is free, must be renewed annually.

"This is nonsense for those who, for example, are restoring a car over the long term or live overseas for most of the time and have a vehicle laid up. I'm glad to see that the SORN will in future be continuous
until such time as the car is once again used on the public highway."

Institute of Advanced Motorists chief executive Simon Best said: "We welcome the changes to reduce motorists ed tape. The improvements made to Statutory off Road Notification (SORN) mean the end of receiving fines for not telling the DVLA something they already know.

But we would urge the department to carefully consider how any changes would impact on road safety, particularly the suggested proposals for removing driver CPC (Certificate for Professional Competence) for some sectors. We suggest that the department clarifies which drivers still require the driver CPC at the earliest opportunity and encourage those drivers who do need to do periodic training to get started."
Comments