How To Drive Home Safely This Christmas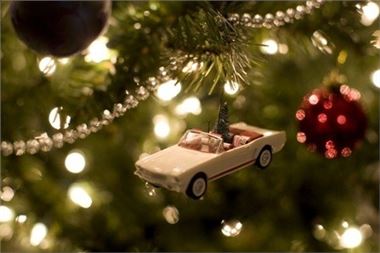 Driving home for Christmas Road safety charity the IAM is offering weekly motoring tips from Britain's top advanced driver, Peter Rodger. This week, he is advising you on making your journey home over Christmas:
Prepare your vehicle – check tyre pressure, top up your washer fluid and make sure all your lights are working.
Plan your journey by checking the weather conditions both for where you're travelling from, and your destination.
Check updates on the radio during your journey, and take a map so you can re-route if you need to.
Share the driving on long journeys.
Take regular breaks.
Pack enough food, books and games to keep the kids occupied.
Let someone at home know when you plan to arrive.
Watch out for other road users and give them plenty of room and consideration.
In case the worst happens, ensure that you have plenty of fuel.
Pack an emergency kit of spare clothes, a shovel, water and food, ice scraper, reflective jacket and fully charged mobile phone with your breakdown provider's details programmed in.
It is also a good idea to carry with you any regular medication you take – your journey may take longer than planned.
To help drivers stay safe this winter, the IAM has launched a new website, drivingadvice.org.uk, with traffic updates, weather forecasts and tips on how to drive safely in winter.
Tips cover rain, snow, ice, fog and wind – everything you can expect in a typically unpredictable British winter. Check it out before you travel.
Peter Rodger is the IAM's chief examiner The IAM is the UK's largest independent road safety charity, dedicated to improving standards and safety in driving, motorcycling and cycling. The commercial division of the IAM operates through its occupational driver training company IAM Drive & Survive. The IAM has more than 200 local volunteer groups and over 100,000 members in the UK and Ireland. It is best known for the advanced driving test and the advanced driving, motorcycling and cycling courses. Its policy and research division offers advice and expertise on road safety. More at IAM
Comments