Motorway speed limit set to be increased to 80mph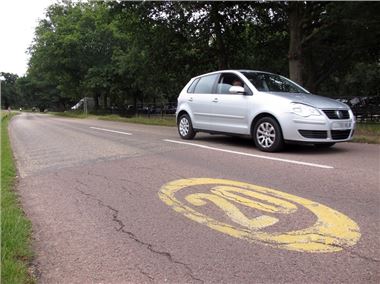 The speed limit on Britain's motorways will increase from 70mph to 80mph, according to a report on the Independent's website.
The newspaper claims that the new limit will be officially announced at next week's Conservative party conference along with a plan to increase the number of 20mph zones in towns and cities.
The Government will argue that increasing the speed limit to 80mph will shorten journey times and help boost the economy, though it's likely to anger both environmentalists and safety campaigners who will claim it will increase emissions and fuel consumption and result in more deaths and serious injuries.
It's currently incredibly rare for a driver to be prosecuted for travelling at 80mph and police forces have a policy of turning a blind eye to drivers speeding between 70 and 80mph. Department for Transport statistics show that nearly half (49 per cent) of cars exceeded the 70 mph speed limit on motorways last year. The change to an 80mph limit will largely be legalising what drivers are already doing.
Lorries above 7.5 tons are restricted to 60mph on motorways and this is expected to remain.
The 70mph limit was introduced in 1964 and, at the time, this was the top speed of most cars. Those in favour of increasing the limit will point out that safety and brake technology is unrecognisable today to what it was then.
It comes on the day that The Department of Transport released the crash statistics for 2010. Exceeding the speed limit was reported as a factor in only 5 per cent of accidents, but these accidents involved 14 per cent of fatalities. At least one of exceeding the speed limit and travelling too fast for the conditions was reported in 12 per cent of all accidents and these accidents accounted for 24 per cent of all fatalities.
The consultation to increase the speed limit will begin this year with a view to its introduction in 2013.
Comments