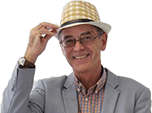 Driving on the right: Some tips from the AA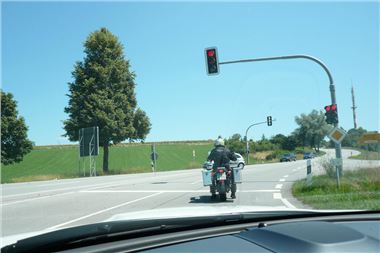 This summer many UK drivers will be taking their car to mainland Europe to enjoy the open roads, and all the freedom that a car can bring. But it's important to do a little homework first and the following Q&A might be helpful.
Miles that pass by with barely another car in sight might be wishful thinking: but across the Channel you don't have to go far to find well-maintained, open roads that are free of traffic.
Driving in Europe isn't difficult. And it's fun. But, according to an AA/Populus survey of AA members, common concerns about driving outside the UK include 'driving on the wrong side of the road', not understanding local traffic laws or about the driving standards of local people.
Even so, one in five (19%) thought that the standard of driving in mainland Europe is generally better than in the UK. So here are the AA's popular Q&As on driving abroad:
How do I know whether my comprehensive insurance covers me for driving in Europe?
It is very important that you check with your insurer first to ensure that you do, in fact, have comprehensive cover when driving outside the UK. Many insurers have withdrawn this cover to reduce costs and either don't offer it at all or charge an additional premium. AA comprehensive insurance is among the few policies that includes up to 90 days without charge. You don't need to tell the AA when you are driving in Europe, but others that offer similar cover may want to know when you are travelling.
If I don't have comprehensive cover, does that make it illegal for me to drive in Europe?
No. If you are travelling to an EC country, provided your car is insured in your home country (comprehensive or third party) then you can legally drive in most European countries including those not in the EC (such as Norway and Switzerland). EC law means that you will have the minimum legal level of cover in the countries you drive through, which in most cases is third party only. So if you have a crash that's your fault, you will be covered for the injuries you cause to anyone else and/or for damage to cars or property you hit, but not damage to your own car. You'll end up having to foot the local bills for getting your car removed, repaired, repatriated or even scrapped if the damage is severe - quite apart from costs for onward travel, hotel bills and so-on. So it is vital to ensure that your insurance is in place before you go.
How do I cover myself if I do have an accident or break down?
Taking out European Breakdown Cover (AA European Breakdown Cover) is a must. 'Gives you real peace of mind' is a much-misused term but in this case, it genuinely is true. Help is proved 24/7 through the AA's call handlers in Lyon, who are multilingual. If your car breaks down or you do have an accident miles from home, you need to know that you will be rescued and your car repaired, or if not, you will be able to continue your journey and your car sorted out or repatriated while you enjoy the rest of your holiday. In the event of a crash, AA European Breakdown Cover will talk to your insurer about repair or recovery. Not all European breakdown services will attend if you have a crash. (Others: RAC European Breakdown Cover ; Britannia Rescue )
What hints do you have if I have a crash in another country?
A collision should be handled in much the same way as in the UK.
Make a note of the Europe-wide emergency number - it's 112 (the equivalent of 999) the number works in the UK as well. This will enable you to contact the Police and Ambulance services. It is compulsory in some countries to call the police in the event of any accident no matter how minor.
Get names and addresses of those involved, note where you are, distinguishing features, make a note of registration numbers and makes / colours of cars.
Take photos if you can (use your mobile phone if necessary).
Exchange details (your insurer may be able to send you a European Accident Report Form which will help).
Get a report from the police who attend.
Tell your insurer as soon as possible; and call AA European Breakdown Cover using the number provided with your documentation
What if I'm stopped for speeding or get flashed by a speed camera?
Take great care to stick to speed limits. In many countries the penalties can be both tough and instant. If you are stopped for a motoring offence by police you are likely to be required to pay an on-the-spot fine and most police will accept credit or debit cards. If you don't pay, your car may be impounded. There are reciprocal arrangements between the UK and most other EU countries for motoring offences, such as from an enforcement camera, so the fine will follow you home and will be recovered by a UK court. Take note that some motorways as well as urban highways measure average speed between cameras.
What else should I take with me? 
Check local road traffic rules before you go - you'll find a host of information on the on the AA's website. You should understand speed limits, which might be different when it's raining (in France for instance); and road signs (which are mostly familiar although there are some you won't see in the UK). And remember never, ever drink and drive - alcohol limits in almost all other European countries are a lot lower than in the UK.
Your insurer may provide a translation confirming that you are comprehensively insured - however, EC countries no longer require visiting drivers to carry a 'green card'. Check with your insurer.
Don't forget your driving licence of course - both the pink card and the paper counterpart.
If you are towing a caravan, make sure that your caravan's insurance extends to the countries you are visiting. Most do and some provide very comprehensive overseas touring cover year-round (thus covering ex-pats as well)
Make sure you have your European Breakdown Cover  documents.
Take your vehicle registration document.
Take your EHIC (European Health Insurance Card - used to be E111) - free from www.euhealthcard.org which provides reciprocal medical treatment in EU countries. However, EHIC is not a replacement for travel insurance and it doesn't necessarily mean that treatment will be free.
You will need travel insurance (AA Travel Insurance). Remember, if your home insurance covers your personal property outside the home anywhere in the world: you won't need baggage cover on your travel insurance - ask for this to be excluded and for the premium to be reduced accordingly.
Check you have your tickets and passports. You'd be amazed how many people get to the ferry or Eurotunnel terminal and find they've left them behind.
Check what car equipment you will need for the country or countries you are driving through. This may include high-visibility jackets (kept in the car not in the boot); warning triangle; fist aid kit. You can get a kit from the AA Shop (AA European Travel Kit)  which includes all these things as well as a set of headlight beam converters and a magnetic GB plate (both legal requirements) and a useful European Driver's Handbook, or buy them individually. You can also buy guide books and atlases to help you on your way! Most of this is, of course, common sense but it is easy in the excitement of arranging your trip to miss something vital.
Comments