Motorists still don't trust speed cameras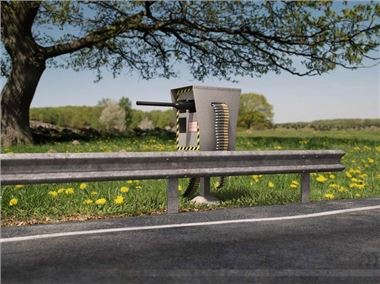 Less than a third (29 per cent) of Britain's motorists think that speed cameras are only used at sites with a bad record of crashes and injuries, and 50 per cent think that raising money is their primary aim, according to Public Opinions of Speed Cameras, the latest research report from road safety charity the IAM.
The survey of more than 1,000 respondents also shows that support generally for speed cameras is high at 79 per cent. The highest level of support is in London (85 per cent approval) and the lowest in the North East (67 per cent).
Seventy per cent of motorists agree that speed awareness courses are a better idea than prosecution. The greatest support for this is among 17 to 24 year-olds with 82 per cent in agreement. In contrast, 65 per cent of the over-65s think they are a good replacement for prosecution.
The survey found less support for using the income from these courses to fund cameras – 48 per cent support this, but 34 per cent actively disagree. However, 17 to 24 year-olds are once again the most likely to support the proposal.
Eighty-one per cent of all respondents think that speed cameras contributed to falling road death rates over the past decade and nearly half of all respondents think that road deaths and serious injuries would increase if cameras were turned off.
IAM director of policy and research Neil Greig said: "Support for cameras is strong as is support for speed awareness training rather than fines or points. "Prosecuting and fining drivers does not improve driving skills or awareness of the hazards of excessive speed. Training would reduce the number of casualties and prosecutions. That so many young people want this is very positive. "Many motorists are still cynical about the aims and deployment of speed cameras and much more work needs to be done to dispel their negative perceptions. In times of cut-backs to police budgets, speed cameras are an essential part of the policing toolkit, but it's clear that the public need reassuring about their purpose and funding."
A summary of the report complete with the full figures is available at www.iam.org.uk/cameras
The survey questioned 1028 people, 528 male and 500 female.
Comments