90% Vote For Driver Retraining Rather Than Points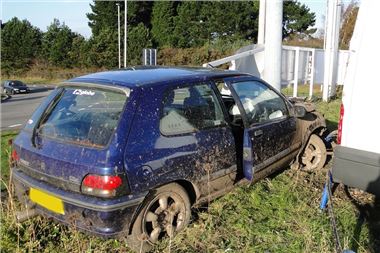 Only 15 per cent of drivers think that fixed penalty notices are the most effective way to tackle careless driving, according to a poll of 1900 people by road safety charity the IAM.
Forty per cent of people think that careless drivers should take compulsory driver training, while 33 per cent think it should be tackled with verbal advice from a police officer.
No less than Ninety per cent of drivers think that there should be a choice between paying for driver improvement training and penalty points.
Seventy-seven per cent of respondents think that serious offenders should have their vehicles seized and 59 per cent that all disqualified drivers should be made to retake their driving test.
IAM chief executive Simon Best said: "This poll shows broad support for the government's road safety strategy, but that fixed penalty notices are not popular. The vast majority of crashes are caused by driver error, they are not deliberate.
Fining drivers is punitive and does not improve driving skills. Driver quality is the key issue in improving road safety. This poll recognises that driving is a skill that needs refreshing and updating. More courses to address poor driving will make our roads safer.
More at IAM
Comments