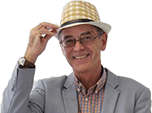 Potholes Likely To Be Worse This Year Warns IAM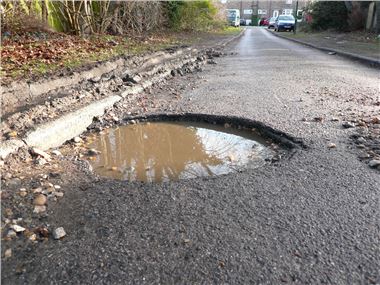 The IAM is warning that serious deterioration in the condition of many UK roads, due to severe winter weather, could be even worse than last year as the country's roads thaw out. The pothole-ridden state of the UK's roads coincides with a double increase in the price of running a vehicle, with a 0.76 p increase in fuel duty on 1 January and the VAT increase to 20 per cent on the 4th.
Neil Greig, IAM Director of Policy and Research, said: "Drivers will be rightly incensed that cutbacks on essential road spending are taking place while they are being forced to dig deeper to stay mobile. A car is not a luxury item and if running costs go up, the household budget will have to be cut elsewhere to compensate."
The IAM want some of the new duties and taxes to be earmarked for road repairs and removal of dangerous traffic harming measures such as speed humps and cushions that weaken the road structure leading to pothole infestations. Every year the government raises more than £25billion in fuel tax and £13billion in VAT from road users. It makes long-term economic sense to keep investing in better roads now to save even higher bills in the future.
Mr Greig continued: "While cuts to the budget for road repairs are frustrating drivers must learn how to deal with the state of the roads today, so bear in mind the following tips for safely navigating potholes and broken surfaces":
• Leave plenty of room between you and the vehicle in front so that you can see the road surface before you drive or ride over it
• If you do hit a pothole, check your tyres once you've stopped. Examine the inner as well as the outer tyre wall, which may have been damaged
• Get the wheel alignment (tracking) checked as well; an impact with a pothole can easily disturb the adjustment, resulting in rapid tyre wear and affecting the car's handling
• Avoid suddenly pulling out to avoid a pothole – there might be a motorcyclist trying to get past you, or you could enter the path of an oncoming vehicle
• Potholes can be even more dangerous for cyclists and motorcyclists; give them plenty of room to steer past them. They are entitled to a wobble and would appreciate not having a motorist trying to overtake as they are taking avoiding action
• Potholes tend to reappear in the same place as previous repairs fail - remember where you've seen one and expect it to be there again
• Be extra vigilant on roads with lots of lorries, and around bus stops. Extra pressure is put on the road surface wherever heavy vehicles stop, start or turn
Mr Greig continued: "Anticipation, planning and good forward vision will help you spot that lethal pothole and help avoid unwanted extra bills for new tyres and wheels. You can reduce your running costs right away by adopting advanced driving techniques or taking an eco-driving course which have been shown to deliver immediate savings of up to 30 per cent in fuel consumption."
More at IAM
Comments