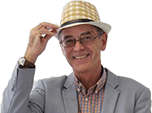 Motor Codes to get Tougher on Rogue Garages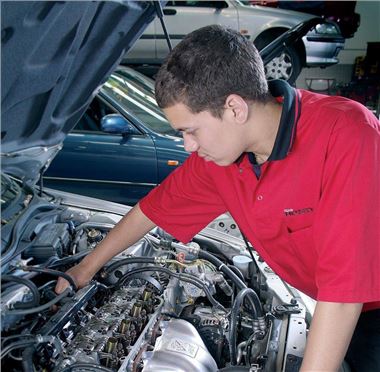 Motor Codes was set up in 2009 to provide a means by which customers who felt they have been unfairly or badly treated by garages can complain and have their dispute independently arbitrated, as long as the garage is a member of Motor Codes. To do this, go to www.motorcodes.co.uk Since you cannot complain via Motor Codes of disputes with non member garages, you should obviously ensure that the garage is a member of Motor odes before commissioning any work.
Motor Codes the self-regulatory body for the automotive industry, is set to raise the bar for customer satisfaction in 2011 and increase credibility for subscribing garages, through top-level links to government.
But, of course, this only had any relevance if customer disputes are fairly resolved and seen by the public to be fairly resolved by Motor Codes.
2011 sees the beginning of a new 'tough but fair' era for Motor Codes under the watchful eye of the newly appointed Chairman of the Motor Codes advisory body, ICAP (Independent Compliance and Assessment Panel). As Chairman, Ron Gainsford, Chief Executive of the Trading Standards Institute, will intensify the monitoring of each Code, concentrating efforts on the growth of the Service and Repair Code. His role will become increasingly vital to ensure subscriber standards continue to be met and maintained, while only the best garages are promoted to motorists.
Internally, Motor Codes has announced the appointment of Chris Mason to Managing Director and he points out that the increasing support of Motor Codes is good news for motorists, "There is now a Motor Codes garage in every major town and city of the UK, which means greater peace of mind for motorists. We have expanded our motorist advice team, providing a free, independent advice and conciliation service, maintaining customer satisfaction levels and greatly reducing potential disputes for subscribers."
An important part of the 2011 activity is the annual Golden Garages competition. Launching on 10 January, it will profile the UK's top 50 service and repair centres, identifying examples of best practice locally and nationally. The competition will conclude in April when the UK's Golden Garage will be revealed.
For further information on Motor Codes and full details of subscriber benefits, visit www.motorcodes.co.uk
About Motor Codes:
The Motor Industry Code of Practice for Service and Repair helps motorists to identify responsible garages, offers a structured complaints procedure and promotes good customer service at its subscribing garages. More than 6,500 garages in the UK subscribe to the Code which has completed the first stage of Office of Fair Trading (OFT) code approval and is currently progressing through the further stages of its Consumer Codes Approval Scheme.
Developed and launched in 2008 as a response to consumer concerns over pricing, quality of work and customer service, the Code commits subscribing garages to:
honest and fair services
open and transparent pricing
completing work as agreed
invoices that match quoted prices
competent and conscientious staff
a straightforward, swift complaints procedure
And offers motorists:
a free consumer advice line (0800 692 0825)
an online search facility allowing consumers to locate their nearest subscribing garage
free conciliation and low cost, legally binding arbitration
Further Motor Codes information is available at www.motorcodes.co.uk
Comments