Overfinch Bespoke Vehicles goes into administration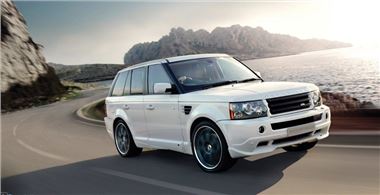 Overfinch Bespoke Vehicles, the company which tunes Range Rovers for the likes of Steven Gerrard and Wayne Rooney has gone into administration.
The firm, based in Farnham, Surrey, said this was due to a series of "significant one-off non-trading costs" over the past 18 months. It has now been placed in the hands of administrators Lisa Hogg and Claire Foster of Wilson Field, in Sheffield. They are being advised by the legal firm Clarion in Leeds.
Joint administrator Lisa Hogg said: "Over the last 35 years, Overfinch has established a reputation as the originator and leading authority in high performance derivatives of the Range Rover.
"Unfortunately, over the last 18 months the company has incurred significant one-off non-trading costs which have severely affected cash flow.
"We are continuing to trade the business while a purchaser is sought and we are already in talks with a number of interested parties."
The company was established in 1975, though in recent years its bespoke Range Rovers have become popular with celebrities. It produces the The Holland & Holland Range Rover, claimed to be the most luxurious off-roader in the world.
Comments