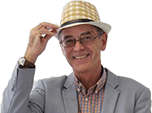 MB World Offer Winter Driving Course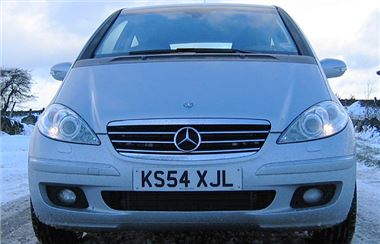 Winter Driving, a new course launched by the Mercedes-Benz Driving Academy at Mercedes-Benz World in Weybridge, is specifically designed to ensure that even the most seasoned driver is prepared for the dangers and demanding road conditions that the winter brings. Road accident figures show casualties soar in the winter months, with November 20091 having the highest number of serious 2 accidents on Britain's roads, closely followed by December.
Through the expertise of the Driving Academy, the course gives practical advice with invaluable experience of driving on surfaces with very low grip. The specialist Wet Skid Circle and Straight at Mercedes-Benz World replicates icy weather conditions, enabling drivers to experience real life skid situations first hand, but in a safe and controlled environment, with expert guidance from a qualified Mercedes-Benz Driving Academy coach. This allows drivers to understand how their actions can cause the car to lose control, how to regain control, and the steps to prevent it happening in the first place.
The course runs exclusively through the Mercedes-Benz Driving Academy, and applies the latest techniques to equip every driver with the essential skills via one-to-one coaching. The course benefits all drivers; new, experienced, elderly or anyone who has had a bad experience in the past - allowing them to protect themselves, their car, and their insurance premiums during the dangerous months. The practical side of the course ensures drivers are briefed and prepared for every eventuality, including basic tips like ensuring the car is loaded with blankets, spare food and water, and a torch in the event they get stuck in poor weather.
Robert East, Driving Academy Operations Manager, commented: 'Cold conditions have a serious impact on driving conditions and it is absolutely essential that drivers are prepared before the winter weather really sets in. At the Mercedes-Benz Driving Academy we simulate real extreme driving conditions. Each winter drivers get caught out when the weather turns cold and it's important both new and experienced drivers know what to do, and if the weather is too bad we really advise to stay at home.'
The course is available at £99 to give drivers the know-how and responsible ability to deal with extreme road conditions before the frost really sets in. Vouchers are also available making it a gift for loved ones or anyone that you want to keep safe on the roads this winter. For more information, or to book a course, call 0845 123 00 55 or visit www.mbdriving academy.com
ENDS
Additional Mercedes-Benz Driving Academy information: www.mbdrivingacademy.com / www.twitter.com\drivingacademy
Notes to editors
The Winter Driving Course is an extension of the Mercedes-Benz Driving Academy, which launched in 2009. Offering three main modules: Pre-road module (age 12 – 16yrs), Provisional Licence module (age 17+yrs) and Post-test module (for those who have already passed their test). With the handling circuits at Mercedes-Benz World, in Weybridge, Surrey, students as young as 12yrs can enrol in the Driving Academy and start mastering driving skills in a safe environment off the public roads, under the expert tuition of certified personal coaches. This allows them to get familiar with the car, gain confidence and focus on controlling the car before they have to deal with traffic situations out on the public roads. Concentrating on one thing at a time in a stress-free environment eventually leads to more effective learning and better driving habits.
Comments