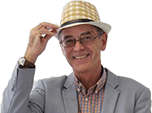 AA Launches Refresher Courses for Rusty Drivers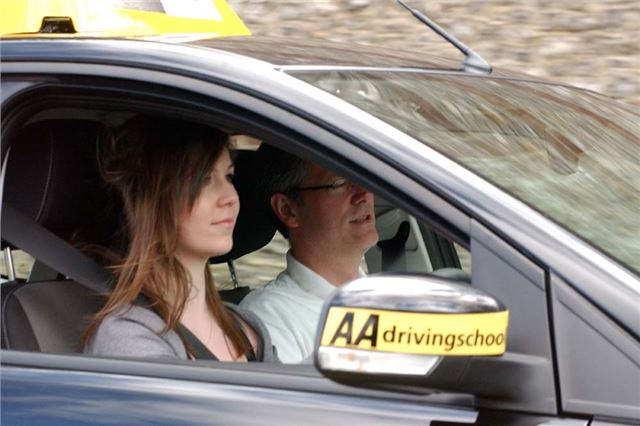 Latest research from the AA Charitable Trust, reveals that nearly three-quarters of nervous or rusty drivers can get back in the driving seat after as little as 2 hours of refresher training. 94% who have done the charity's free Drive Confident course say it has made them a more assured driver; 86% say they are now safer.
Following the success of the initial 2,000 free courses, the charity is announcing another 1,000 free places on its Drive Confident courses.
Most nervous or rusty drivers can get themselves back on the road after as little as two hours of refresher training, the AA Charitable Trust's successful Drive Confident scheme has shown.
The AA Charitable Trust is to extend its Drive Confident programme of free refresher courses for lapsed or rusty drivers, after the scheme helped hundreds get back behind the wheel.
It will now provide another 1,000 two-hour courses free of charge, after the first 2,000 free places were snapped up by drivers keen to brush up on their skills.
Of respondents to a survey of course participants:
94% say the course has made them a more confident driver;
86% say it has made them safer;
71% will definitely drive more since doing the course; only 13% say they will not;
72% are now driving in situations they previously avoided, including (in order): car parks/parallel parking; busy roundabouts; urban driving; driving alone; motorways and night driving; and
both male and female drivers benefited, spanning all age groups. Interestingly, the biggest group was females aged 31 to 40, followed by those aged 61 to 70.
The charity's director and AA President Edmund King says: "Drive Confident has proved that nervous drivers can confront and beat their fears, making them safer and more confident behind the wheel. Many tell us it has improved their lives more generally - putting them on the road to greater self-confidence, independence and social contact.
"Based on our success in helping 2,000 drivers tackle their fears, we will now open this opportunity to another 1,000 and look forward to working with them as they put themselves back in the driving seat."
Rusty driver fact file
Nearly half (45%) of AA members believe they would benefit from a refresher driving course, according to an AA/Populus survey* for the AA Charitable Trust for Road Safety and the Environment.
Some 5 million Britons, one in every six licence-holders, say they have taken a break from driving long enough to lose skills and confidence.**
Sixteen per cent of motorists say they have stopped driving for three years or longer, including more than 70,000 who have avoided the roads for over 20 years.
More than 600,000 say they have been away from the wheel for so long they are not sure they would remember how to drive.
Asked why they stopped driving, nearly one in five say they no longer enjoy it or are afraid. 16% say they have deferred driving duties to their partner or spouse - rising to a quarter among those who passed their test 36-50 years ago and nearly two-thirds among those who passed at least 50 years ago.
Drive Confident pupil feedback includes:
It gave me the confidence to drive again after thirty years of not driving!
The independence I have is priceless and my 5 year old thinks it's cool mummy can drive!
Exactly what I needed and my instructor was extremely helpful both in giving me confidence and reminding me of driving practices that had got rusty.
This is a really great course especially as it is free! Very helpful, and a good way of improving road safety.
Instructor Alison made me feel confident from the start and considering I hadn't driven for about thirty years, she was very relaxed.
I was very hesitant about phoning about this course, now my husband and I take turns driving, it's given me a real confidence boost. I would recommend this course to anyone.
Because road conditions have changed so dramatically in the last 40 years a refresher course for the over-60s should be more widely available, perhaps even compulsory.
I found speaking to my instructor by phone before my first lesson very reassuring as I was very nervous and scared.
I am very grateful to my instructor as he was very calm, reassured me and gave me very clear guidance. My sincere thanks to the AA Charitable Trust and my instructor!
The AA Charitable Trust launched the Drive Confident refresher driving course in March 2010, initially offering 2,000 free packages. The course was designed by the charity to help lapsed or rusty motorists to become better, safer and more aware drivers. Each course is tailored to the particular needs of the driver.
Drive Confident consists of home study activities, with a workbook, and two one-hour training sessions with a fully-qualified instructor from AA Driving School. If pupils prefer, and it is a better fit with their training needs, the in-car training can be changed to one two-hour session.
The course can be taken in an AA car or the individual's own vehicle (subject to correct insurance etc). At the end drivers are encouraged to commit to continuing to develop and improve their skills through an agreed action plan.
Of respondents who have done the course, 97% say it met their expectations. They gave instructors a 99% approval rating ('good' or 'very good') for knowledge; 97% for support; and 96% for teaching style.
Lapsed or rusty drivers can apply for free Drive Confident courses online at: www.theaa.com/drive-confident.
Comments