Bridgestone Launches Tyres Safety Website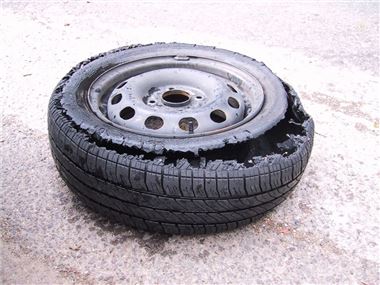 Bridgestone has announced the launch of a brand-new website designed to boost awareness of the importance of tyre safety.
Featuring renowned UK motorsport expert and TV commentator, Tony Jardine, the site contains a series of short video clips demonstrating the three main pillars of tyre safety: tyre pressure, tread depth and damage/irregular wear.
The website is the latest component of Bridgestone's ongoing tyre safety campaign, which also includes over 50 000 free tyre safety checks conducted throughout Europe every year.
Most consumers are unaware of just how important tyre maintenance is to road safety. Results of over 50, 000 free tyre safety checks conducted by Bridgestone last year reveal that 8 in 10 cars drive on under-inflated tyres; 1 in 6 on tyres worn beyond the legal limit and 1 in 11 on both severely worn and severely underinflated tyres.
Bridgestone's new tyre safety website makes the potentially life-threatening consequences of driving on worn, damaged or underinflated tyres plain for all to see.
Worn or underinflated tyres can seriously compromise handling and add metres to a vehicle's stopping distance in the wet. Underinflated tyres also consume more fuel and reduce the lifespan of the tyre, which is not only costly for consumers but also the environment.
Introduced by motorsport pundit, Tony Jardine, Bridgestone's tyre safety videos show visitors what can happen when tyres are not properly maintained but also just how easy it is to keep tyres in proper working order.
Visitors to Bridgestone's tyre safety website can also order a free tyre gauge, download the Tyre Safety Matters brochure, decipher the information written on the sidewall of their tyres and discover how Bridgestone is working to reduce road fatalities in Europe in line with the European Road Safety Charter.
For more information, visit the site at www.TyreSafety.eu
Comments