British Drivers Ignorant of Basic Traffic Signs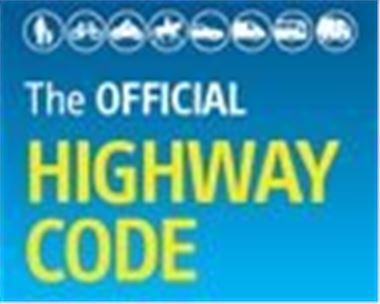 New research exposes poor grasp of driving theory.
British motorists have shown themselves as clueless as new research exposes an unprecedented gap in UK drivers' knowledge. Thousands of car drivers are unable to identify basic road signs or follow instructions that are commonplace on Britain's highways. The findings have lead to calls for a compulsory Driving Theory Test to be applied to all existing license holders.
The Kia Motors UK Road Signs Report reveals that while 83% of drivers classify themselves as good drivers and road users, just half (52%) claim to understand all of the signs on UK roads. Of those questioned, 56% had held a driving license for more than 15 years, meaning they would never have sat the official Driving Theory Test that was introduced in 1996.
The research shows that:
Only 59% of drivers could correctly identify the sign for 'no motor vehicles.' In fact, one in five (21%) thought that the sign means 'motor vehicles only.'

Just half (52%) recognise the sign for a clearway, with 20% thinking that it means 'no entry.'

While two-thirds (66%) understand the 'dual carriage way ends' sign, 31% mistook it to mean 'road narrows on both sides.'

Yellow diversion route signs confuse motorists the most; more than a quarter (26%) mistook it as directions to a campsite and 30% thought it meant 'hazard ahead.'

Although 87% of drivers correctly named the black striped 'national speed limit applies' road sign, many remain unclear about the speed it denotes. A third (34%) of drivers did not know that a standard motorcar is limited to 60mph on a single carriageway and 70mph on dual carriageways and motorways.

58% of motorists confused the 'risk of grounding' road sign with the symbol for a humpback bridge

With a poor grasp of basic highway theory, it seems that the number of motorists relying on road signs for information is in steep decline. Only 61% of drivers claim to find road signs useful and more than three-quarters (78%) say they feel bombarded by too many signs on Britain's roads.

A growing dependence on technology has lead 73% of drivers to stat

e that SatNav is more useful for conveying journey information than traditional road signs, while only one in four motorists (25%) keep a UK road atlas in their car. A further 39% branded road signs 'useless.'
ch findings clearly show that a driver's experience behind the wheel doesn't necessarily correlate with their knowledge of the road. No matter how many years you've been driving, it is always a good idea, as a responsible road user, to familiarise yourself with the Highway Code and mug up on any road signs or signals if in doubt.'
THE TOP 10 ROADSIGNS THAT MOTORISTS CAN'T READ:
Diversion route
Clearway / no stopping
Migratory toad crossing
Risk of grounding
No motor vehicles
Dual carriageway ends
Hidden dip
Two way traffic crosses one way road
National speed limit applies
No overtaking
Link to Highway Code onlne
Link to KIA
Comments