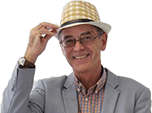 HPI helps dealers to conform with now Office of Fair Trading guidelines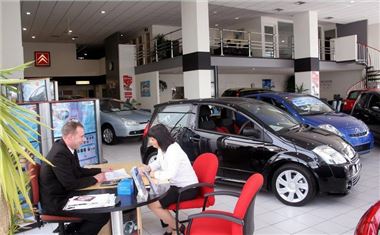 UK consumers buy 3.6 million used cars from dealers a year, spending £24 billion but lose an estimated £85 million per year in connection with used car buying issues, including clocking and disclosing vehicle histories. This is the latest from Office of Fair Trading (OFT), which is now offering new guidance for dealers to help them comply with consumer protection legislation. HPI supports the guidance and reminds dealers that its HPI and NMR Checks offer an easy and reliable way to meet these requirements without changing their existing business practices.
The new OFT guidance and checklist intends to help dealers comply with two important pieces of consumer protection legislation. The first is the Consumer Protection from Unfair Trading Regulations 2008, which ban unfair commercial practices towards consumers. The second is the Sale of Goods Act 1979, which governs dealers' legal obligations to consumers with regard to the quality, fitness and description of the vehicle being sold and the consumer's rights to redress when something goes wrong.
The guidance clearly outlines steps to help dealers comply, many of which are covered by the HPI and NMR checks. The OFT recommends dealers conduct a vehicle history check to ensure a vehicle isn't on outstanding finance, stolen or a write-off. These checks are all covered by HPI. Dealers are also advised by the OFT to avoid mileage disclaimers and ask they conduct a check from an 'independent and reliable' company. HPI is not only unique in the range of services it provides dealers but its mileage investigation service is already adopted as standard by leading retailers and manufacturers.
"The OFT guidelines clearly require dealers to complete proper vehicle checks before displaying a vehicle for sale and what's more to advise the customer of any findings," says Alan Bishop, Industry Relations Director for HPI. "Not doing so will substantially increase a dealer's risk of breaching the Consumer Protection Regulations (CPRs). Simply telling the consumer that a check has been made does not remove the risk of a breach and disclaimers cannot substitute for proper and fully completed checks.
"Dealers are urged to provide a short summary report on the status of the vehicle for sale, including information consumers need to make an informed choice. The good news is that the HPI Check does all this for you and by downloading an HPI Certificate dealers can easily display the results on the vehicle for sale. With HPI dealers can sell their stock with confidence, knowing that they are complying with the latest best practice requirements."
The HPI Check will reveal whether a vehicle is registered as stolen, has been written-off, or is on finance. It can also come with an NMR Check, accessing HPI's National Mileage Register, which holds in excess of 135 million mileage readings. For added protection, dealers may also get an HPI Guarantee*, providing up to £30,000 financial reimbursement in the event of the car not being everything it seems.
Comments